Date:
12/04/2020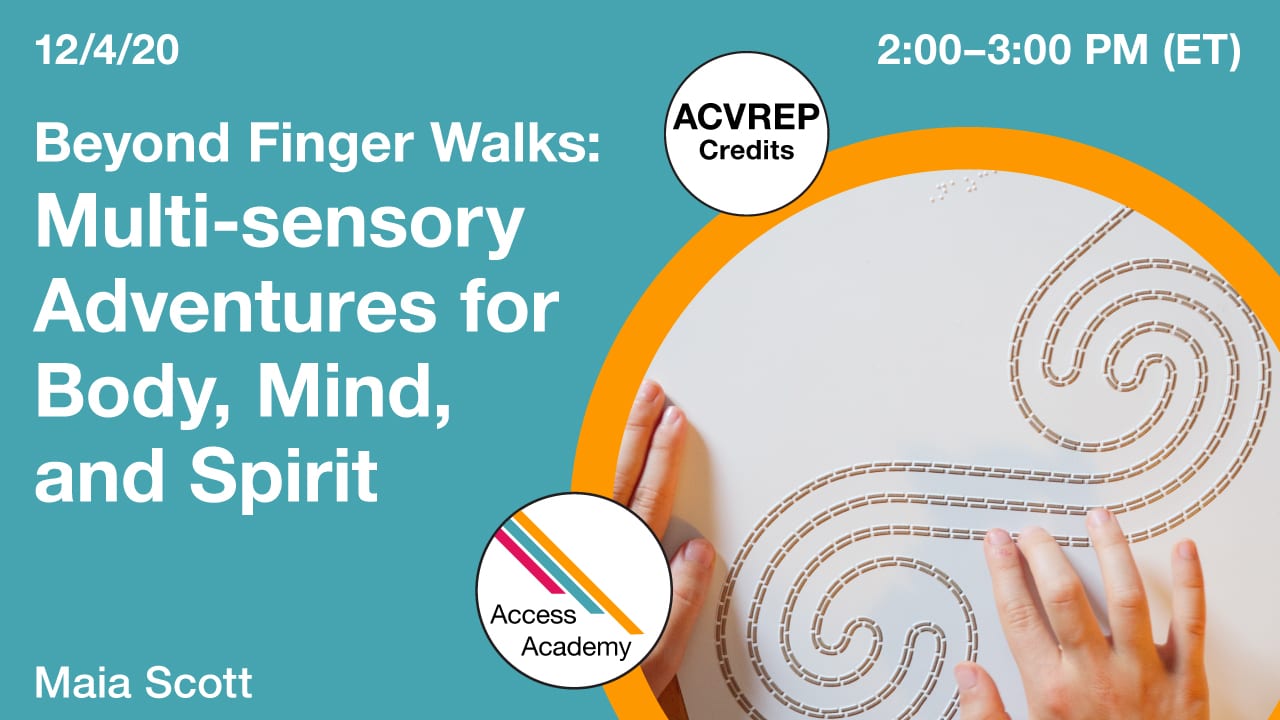 Title of Webinar
Beyond Finger Walks: Multi-sensory Adventures for Body, Mind and Spirit
Date
Friday, December 4th
Time
2:00 PM to 3:00 PM EST
Description
She is back! Maia Scott returns to the APH Access Academy platform to share her passion for labyrinths of all shapes sizes. We invite you to come and build upon what Maia shared in July of this year. Be prepared to leave the academy with a better idea of incorporating, adapting, and creating finger labyrinths in a time of distance learning.
Target Audience Teachers of visually impaired. Providers serving people of all ages, families and individuals interested in holistic wellbeing and mindfulness practices.
Collect ACVREP Credit
Credit is only available for the live presentation at this time. To collect ACRVEP credit, please listen for the opening and closing codes during the live session and submit these on the ACVREP Certificate Request form linked from our Education Training page. Following submission, a certificate will be emailed to you within a week.
Registration Link
Register for Beyond Finger Walks Webinar