Discover AFB Podcasts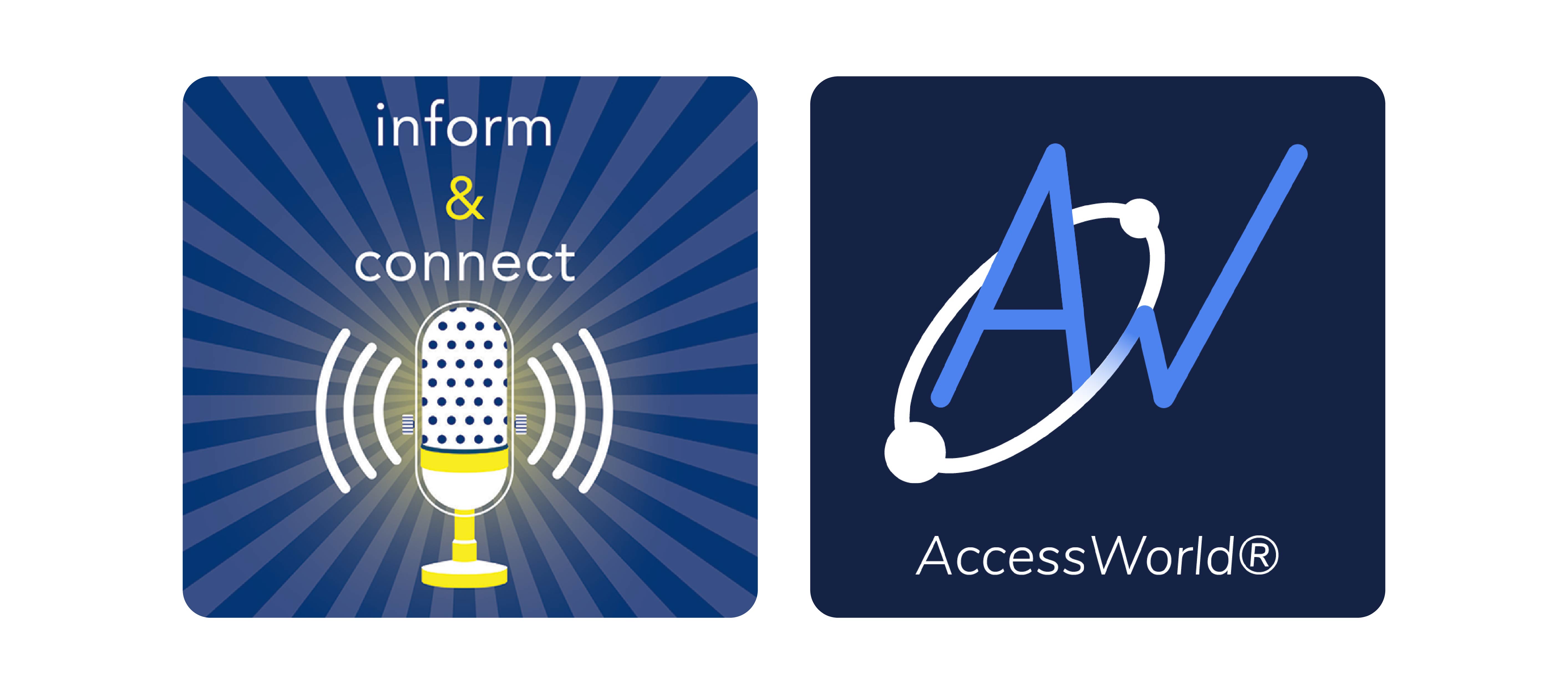 Thanks for visiting our podcast page for the American Foundation for the blind. Podcasting is an excellent way to provide long-form interviews and conversations that dive into the key issues of our day in a format that is easy to digest in today's busy world. Subscribe to the below podcasts, and you'll be sure to not miss an episode when new content is published.
The Inform & Connect podcast brings you interviews from across the blindness field and community, with interviews spanning a diverse range of topics, it's an excellent way to tap into the pulse of the community while also taking a deep dive into the latest research and topics encompassing blindness and low-vision.
Follow the Inform & Connect podcast on iTunes, Google, Anchor, and Spotify.
The AccessWorld podcast is a monthly podcast on digital inclusion and accessibility. The podcast brings together thought leaders in the space as well as authors for AFB's AccessWorld e-zine, a quarterly publication produced by AFB on digital accessibility. Whether you're new to the topic of digital inclusion, or a long-time reader of AccessWorld, you'll enjoy this monthly conversation that is both conversational and informative.
Follow the AccessWorld podcast on Spotify, Apple Podcasts, or your preferred podcast platform.
For questions, comments, or show suggestions for future episodes, feel free to send a note to: communications@afb.org.
---
AccessWorld Podcast - Featured Episode
Check Out the AccessWorld Podcast Now!
---
Inform & Connect Podcast - Featured Episode
Check Out the Inform & Connect Podcast Now!