Our research team gathered information from family members and guardians of children who are blind or have low vision, as well as from educational professionals, such as teachers of students with visual impairments and orientation and mobility (O&M) specialists.
The first Access and Engagement study was conducted in spring 2020 and published in October 2020. Among the findings of that study were that 43% of students attending online had difficulty or were unable to access online programs because of their visual impairment and 81% of educational professionals were given less than one week to prepare for the shift to online or remote education due to the COVID-19 pandemic.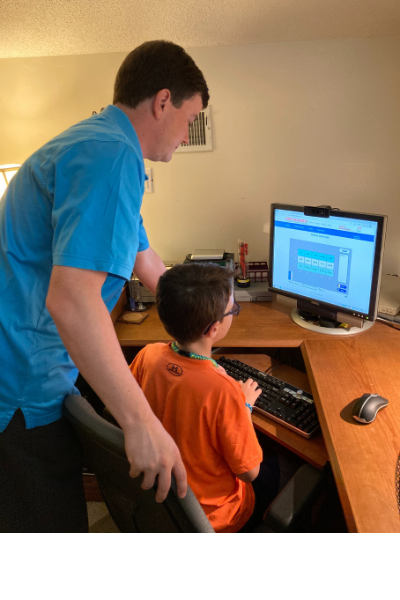 The second phase of the study was conducted in fall 2020 and the report was published in May 2021. Among the key findings were that 58% of educational professionals were able to reach between 90 and 100% of their students' families, and that 4 out of 10 educational professionals reported that up to 25% of their students were on the low end of the digital divide.
According to Carlie Rhoads, Ph.D., AFB's program metrics and evaluation research specialist, the results show that a continued lack of in-person education is creating barriers for students who are visually impaired.
Both studies were the result of a collaboration among 19 and 22 organizations, companies, and universities, respectively, and were made possible by generous support from the Jessie Ball duPont Fund, the James H. and Alice Teubert Charitable Trust, the Braille Institute, American Thermoform, and Objective Ed.
With funding from the Lavelle Foundation, AFB conducted a smaller study in May and June 2021 to examine how after more than a year of the COVID-19 pandemic, the test group was being affected. Data from the three studies are informing AFB's advocacy on behalf of children with visual impairments to ensure both COVID-created and systemic issues are addressed.
Learn more: afb.org/AccessEngagement
Next
AFB Research Tackles the Big Questions