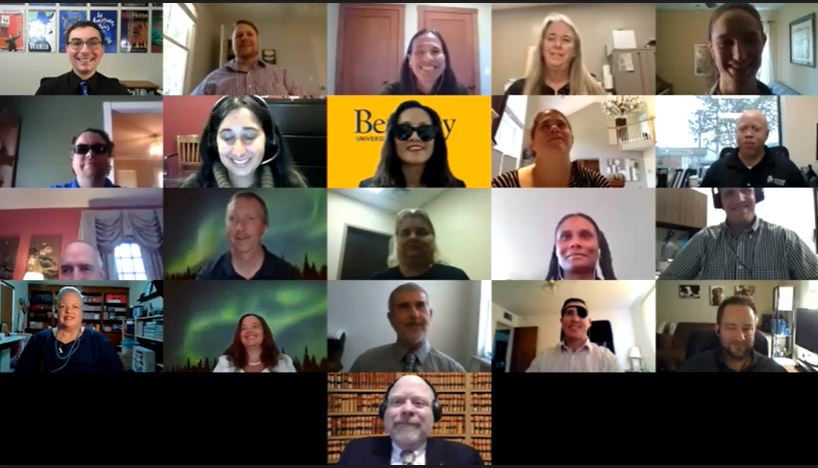 Few individuals who are blind or have low vision occupy positions of leadership in the workforce. To address this disparity, AFB created the Blind Leaders Development Program (BLDP), which aims to increase upward mobility and create meaningful leadership experiences for talented blind individuals.
While in the program, the BLDP fellows received extensive training in leadership, networking, communication, and other key skills for advancing in their careers and improving their effectiveness as they achieve higher levels of authority and influence. Other facets of the program included following the Leadership Challenge curriculum, attending a series of webinars, and being paired with a successful blind or low vision mentor who could provide honest advice and feedback about what it takes to succeed in the workforce.
That this cohort successfully completed this rigorous program during the height of the coronavirus pandemic makes their accomplishments particularly noteworthy.
"These fifteen professionals have honed their knowledge and skills so that as they advance in their careers and engage in their communities, they will be effective and influential leaders," says Kirk Adams, Ph.D., AFB's president and CEO. "Thanks to their hard work and the work of their mentors, for whom we are all grateful, these graduates now have the imperative to create and sustain a more inclusive workforce. Their accomplishments augur well for both their own careers and the world at large."
The BLDP was made possible thanks to the generous contributions from the Jack K. Ayre and Agnes K. Ayre Foundation for Blind Children, American Express Foundation, Delta Gamma Foundation, William H. Ellsworth Foundation, Lee Hecht Harrison, and Mercer.
Learn more: afb.org/BlindLeaders
Next
Partnering to Make Disability Inclusion a Reality