In late July, AFB received a transformational gift from philanthropist Gordon Gund that will establish a fund in honor of Gund's beloved wife, Llura "Lulie" Gund. Lulie was a passionate advocate for underrepresented communities and dedicated her life to addressing the inequities that stand in the way of true progress.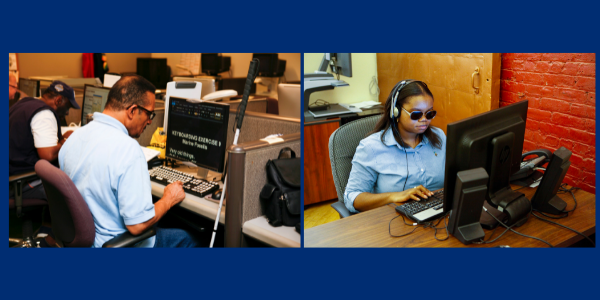 The Llura Gund Workforce Inclusion Fund will serve as the cornerstone for AFB's initiatives to achieve equity and inclusion in the workforce of today and the future for people with visual impairments. This fund will be dedicated to generating dollars to expand pathways to well-paying jobs for individuals with visual impairments, investing in leadership training, and developing talent and expertise in accessibility. It will be the bedrock of AFB's no limits employment mission to ensure future career pathways include the 35 million Americans who are blind or have low vision.
AFB seeks to match this generous donation to best leverage all available resources. If you are interested in supporting AFB's workforce inclusion initiatives, please visit afb.org/InclusionFund.
Next
The Celebration of the Century