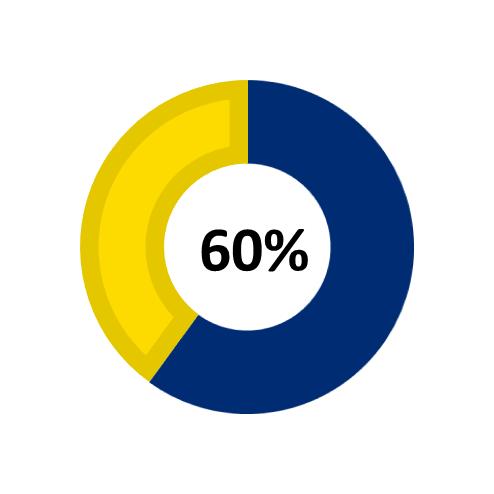 Nearly 60% of educators reported that their blind and low vision students could not access at least one classroom digital learning tool.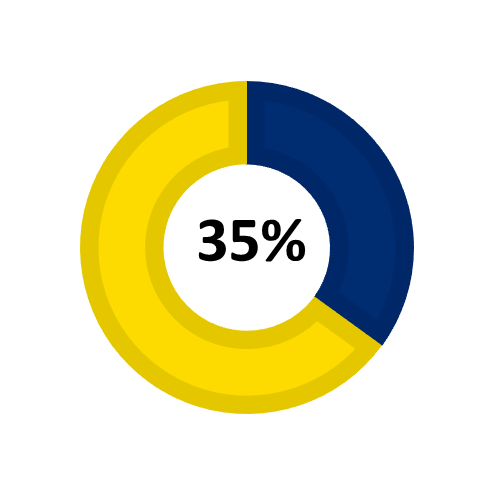 35% of educators reported their students could not access at least two tools.
Families reported their children used an average of 4.9 different digital tools or programs during the pandemic. On average, 2.7 were said to be inaccessible.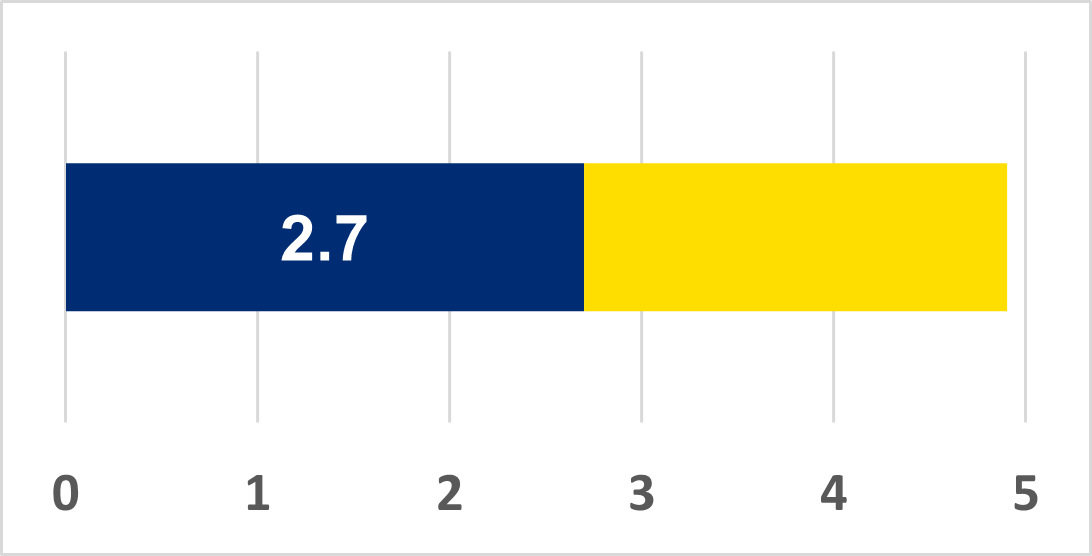 What are the consequences of digital learning tools that are not fully accessible?
Students are unable to complete required assignments.
Students need continuous support from a family member to complete work.
Students feel frustrated, discouraged, or excluded because they cannot participate and access lessons like their peers.
Blind parents cannot fully support their children.
Teachers have to invest extra resources in creating alternatives. Data Source: Three Access and Engagement studies conducted by the American Foundation for the Blind in Spring 2020, Fall 2020, and Summer/Fall 2021.
In Their Own Words: Experiences of Teachers and Parents
"I've become an advocate, it's my job to make the world accessible until he can do it himself. I've developed a great deal of anger, I'm just done. The ADA's been law for 30 years and some people don't care." —Family member of a 12-year-old blind child with other disabilities
"Tech sucks. Nearly all of the platforms districts and teachers are using to provide instruction are inaccessible. I've reached out to [2 companies], to make them aware of this issue, but all I ever get is an apology and that they are working to make their sites inclusive to everyone. I don't think they have the slightest clue of where to begin." —Educator
"[One Program] was not set up for a screen reader, had videos that were not audio described. We spoke with their OIT department about accessibility issues but were told they couldn't implement them." —Family member of a 16-18 year-old blind child
"My son has really struggled with [his learning management system]. I know there are some accessibility features built into [it], but it is not user friendly for children with VI." —Family member of a child with low vision, 13-15 years old
"It was difficult for me to view my son's online portal from his school. I struggled with assisting my son and in turn that stressed him out. [...] When he had school through online methods, I had trouble seeing, but his teacher did help me through emails." —A parent with a visual impairment
"My biggest frustration is overall accessibility. Example, the class is assigned an online science simulation on creating circuits that is produced by a curriculum company. The science simulation is visual with no auditory information and the only way to connect the pieces is by using finger gestures. My child can't see the parts so can't do the assignment. The common answer for this situation is to exempt my child because it is too visual. Why? […] Why does my child not have the opportunity to learn ideas and concepts because companies don't make things accessible, schools buy those inaccessible programs and then don't provide an alternative way to learn the same information?" —Family member of a 16-18 year-old child with low vision
Download your full toolkit below or explore this online toolkit for topics of interest.
Download the Administrators Toolkit
Download the Vision Professionals Toolkit