AFB isn't satisfied with the status quo, especially when it comes to the employment rate of people who are blind or visually impaired, which persistently hovers around 35 percent. That's why we are taking decisive action to address this significant challenge.
This spring, AFB is piloting an employment summit in New York, where we will convene leaders from the corporate, government, and nonprofit sectors who focus on diversity and inclusion, job readiness, accommodations, and employment policy. The goal is to foster dialogue about employer needs, create solutions, and forge meaningful partnerships that lead to sustainable employment opportunities. This pilot will serve as a model for similar summits across the country.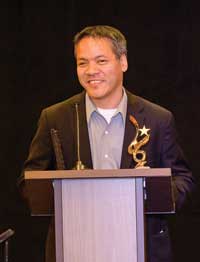 AFB is focusing the employment summit on knowledge-based work in four sectors identified as being robust for growth in the U.S. economy: financial services, information and technology, healthcare, and federal contracting.
The pilot employment summit is by invitation only and will include about 50 attendees. For the pilot, the emphasis will be on issues specific to the state of New York, and future summits will be tailored to the needs of the region where they are held.