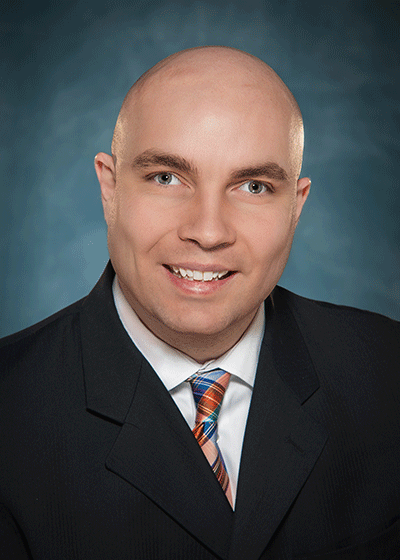 Dear Friends,
My first year as Chair of the AFB Board of Trustees has seen our organization go through major transformation. We've been hard at work implementing our strategic plan and repositioning AFB to have maximum impact on the lives of people with visual impairments, both now and in the future. This has led us to review thoroughly every aspect of AFB's operations, and to consolidate and direct our resources toward research and advocacy initiatives that can create sustainable change in education, employment, and other systems that are essential to living a life with no limits.
I'm proud of our new partnership with the American Printing House for the Blind (APH), which allows APH to assume responsibility for several key programs founded by AFB. I believe in the power of collaboration and coalition building, and I know that we are better equipped to solve the issues that people with vision loss face when we work together. We trust that APH will leverage its scale and efficiencies honed over decades of operational excellence to shepherd and grow these vital consumer-focused programs while we at AFB pivot to work upstream on systemic barriers to full inclusion through public policy, research, and private-sector consulting. We believe these complementary strategies have the power to strengthen social systems while also providing people who are blind or have low vision with access to meaningful resources so that we create a more inclusive, accessible world of no limits for all people.
This partnership with APH is just one of many ways AFB is reimagining itself as we prepare to embark on our next 100 years. As I look at the unemployment and workforce participation rates for people with disabilities and see little positive change month-to-month and year-to- year, I'm convinced new and innovative methods are essential if we are going to solve these (and other) age-old problems. The changes we've undertaken at AFB have been significant; however, our board and staff believe them to be vital steps toward a no limits future.
I'm grateful for all of our AFB staff and partners in the field who have done yeoman's work as we've taken our strategic plan from paper into practice. It's heartening to serve alongside individuals who are as passionate as they are brilliant, and who are committed to AFB's mission. I'd also like to thank you, our donors, who give so generously to support AFB and our work. You are never far from my mind as we make decisions about the strategy and operations; I want you to know we're committed to the stewardship of your gifts and to leveraging them to create a world in which people who are blind and low vision can dream big and live the life they want.
With gratitude,
Russell Shaffer
Chair, AFB Board of Trustees