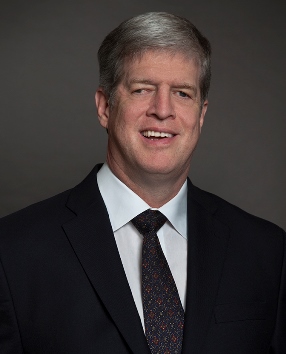 Dear Friends of AFB,
The American Foundation for the Blind (AFB) has been at the forefront of the blindness community for nearly a century. In that time, we've made great progress in expanding opportunities for individuals who are blind or have low vision, but there is still much work to be done. To lead, we know we must listen to our constituents and learn about their concerns; we must engage with all stakeholders—government, corporate, nonprofit, and individual—whose concerns align with ours to advance our agenda and advocate for equal access and opportunity; and we must deliver on our promise of creating a world of no limits.
To that end, we have identified three key focus areas: education, employment, and age-related vision loss. We know that if we are to make real progress in leveling the playing field for those who are blind or have low vision, we must do all we can to ensure equal access to education and employment opportunities, and access to the resources our growing older blind population requires to live independently.
We can do this by investing in research to better understand the issues facing people who are blind or visually impaired and by using that knowledge to develop evidence-based solutions. Further, we can use that data to educate policymakers, business leaders, advocates, and the public to influence attitudes and promote acceptance, accessibility, and inclusion. Also, by building and maintaining strategic public- and private-sector relationships and networks, we can drive the adoption of policies and best practices that will make workplaces, schools, and communities more welcoming for people who are blind or visually impaired.
A future that works for all of us is within reach, and AFB is proud to lead the way.
Best regards,

Kirk Adams
AFB President and CEO
Next
A Letter from the Chair