Joining forces to improve digital access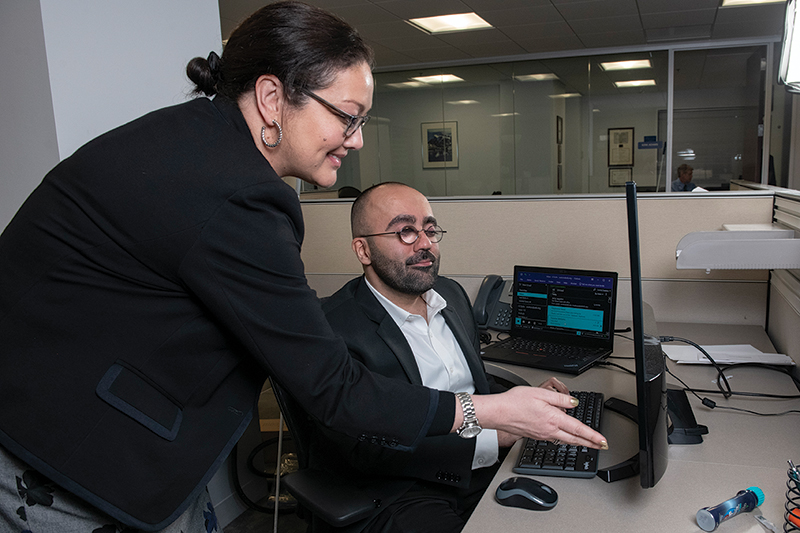 The COVID-19 pandemic has demonstrated the vital role digital access plays in modern daily life. Many activities, such as social interactions, work, and shopping for necessities, have moved online. For people who are blind or visually impaired, however, too many of these services are difficult to navigate or completely inaccessible.
To address this inequity, The Chicago Lighthouse's Digital Accessible Experience (DAX) social enterprise and AFB Consulting have joined to help businesses and other organizations improve digital accessibility and user experience for those who rely on assistive technology to access the internet. The partnership marries AFB Consulting's more than 15 years of experience in the usability and accessibility space with DAX's expertise in evaluating and improving accessibility for apps and websites. In addition to helping organizations comply with the Americans with Disabilities Act and industry best practices, AFB and DAX will work to optimize the user experience across a wide range of access technologies, such as screen readers, magnifiers, and other assistive tools.
The partnership also strengthens both nonprofits' goals of creating more knowledge-based employment opportunities for people who are blind or visually impaired. Both organizations' teams are led by expert usability testers who are blind or have low vision, and they bring firsthand experience of the accessibility and usability issues people with disabilities often encounter when using inaccessible digital products. As the two organizations' social enterprises grow, the teams expect to train and employ more people with disabilities to provide expert accessibility consulting.
"Thanks to this partnership with AFB we can now grow this social enterprise and build our team," says Phil Yatvin, director of Chicago Lighthouse Industries, a nonprofit affiliated with The Chicago Lighthouse. "As we have seen during this pandemic, digital platforms are essential to remaining socially connected and productive. It is critical everyone, including people who are blind or visually impaired, have equal access to these resources."