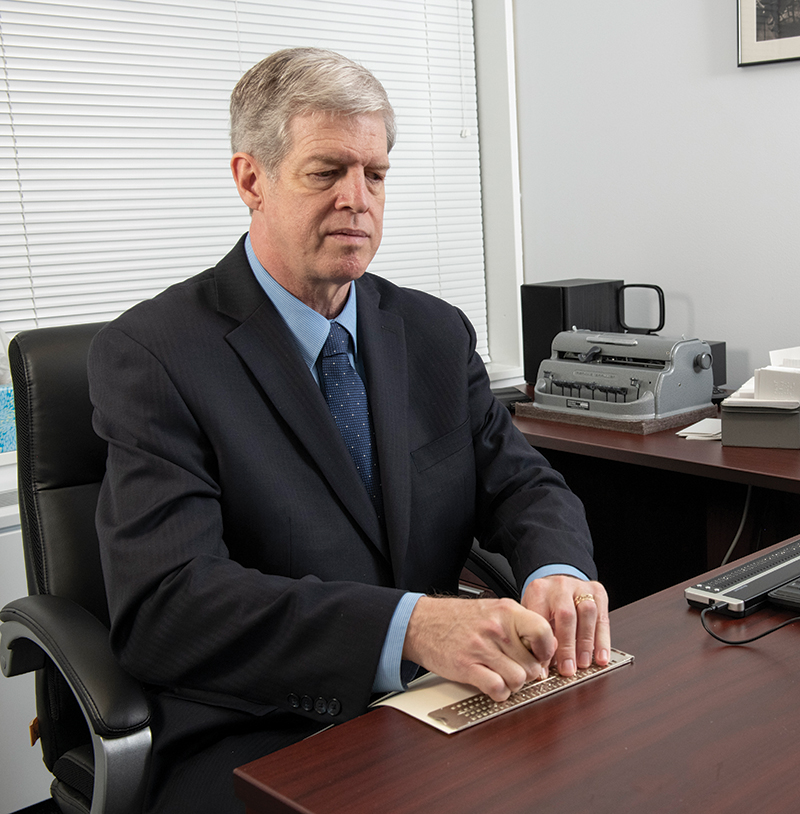 Over the past year, the world has changed in indescribable ways, and we at the American Foundation for the Blind (AFB) have made it our goal to keep our community safe, informed, and connected. Time and again, we have met that goal, whether by providing resources for remote learning and work or by pursuing research and advocacy to improve outcomes for blind and low-vision individuals.
Due to the pandemic, just three weeks before our flagship events—the AFB Leadership Conference and Helen Keller Achievement Awards—we quickly pivoted to create our first-ever virtual conference. Thanks to a fantastic network of partners, friends, and staff, the virtual event was a groundbreaking success (more on that within this report) and will play an enormous role in how we approach future gatherings.
Partnerships and collaborations are more important than ever, and over the past year, AFB has joined with more than a dozen organizations that share our concerns over the effects of COVID-19 on people who are blind or low vision to develop two major surveys: "Flatten Inaccessibility" and "Access and Engagement." The first examined topics such as employment, transportation, and healthcare access for adults, and the latter examined how the pandemic has affected visually impaired students, their families, and their instructors. AFB Consulting also took on key strategic partnerships to expand our capacity to improve digital accessibility and user experience for people with disabilities. And our Blind Leaders Development Program and advocacy work are changing what tomorrow holds for people who are blind or vision impaired.
There is still much work to be done, but as our most famous ambassador, Helen Keller, once wrote, "Optimism is the faith that leads to achievement; nothing can be done without hope." Seeing how far we've come, we remain grounded in our values and are redoubling our efforts to serve with purpose and determination.
Our biggest cause for excitement and hope as we approach 2021? AFB's 100th birthday! We love a celebration, and we are busy developing plans for a year of events that will showcase the joy and power of inclusion with no limits. We hope you will join us as we build on the foundation that has made AFB a trusted voice and partner. Here's to another 100 years of doing good work—together.

With warmest regards,

Kirk Adams
President and CEO, AFB

Debbie Dennis
Chair, AFB Board of Trustees