The project provides educators with an inclusive teaching tool
Thanks to funding from the National Endowment for the Humanities, AFB has pioneered one of the most accessible digital collections in the world. The Helen Keller Archive brings Helen Keller's story and disability history to a global audience.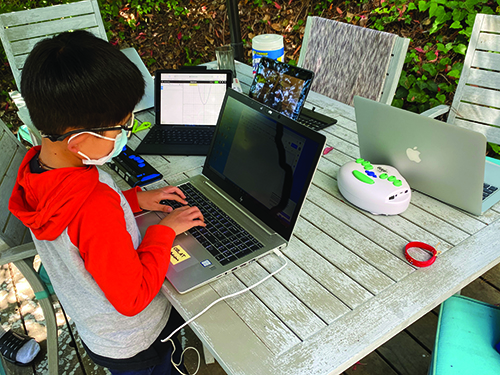 And now AFB has gone one step further. Using the digital archive, AFB has created fully accessible online lesson plans focused on Keller's life, her role in U.S. history, and the use, function, and value of digital archives. The goals of the project include modeling best practices in digital accessibility, making education more inclusive, and teaching principles of research to middle- and high-school students.
For Helen Selsdon, AFB's archivist, turning the digital archive into an educational tool has been a long-held dream, and something educators have been asking for. "I think it's important for kids to learn about disability history," she says. "I couldn't see a better way to do it than with the Helen Keller Archive."
The lesson plans leverage the talents of a team that includes AFB staff, curricula writers, historians, and digitization experts. "We want all students to be able to explore primary sources and do their own independent research," says Elizabeth Neal, AFB's director of communications.
The plans are now available on the Helen Keller Archive site.
Next
AFB and The Chicago Lighthouse Partner