Canceling the 2020 Leadership Conference and Helen Keller Achievement Awards meant shifting priorities but staying true to our accessible-to-all mandate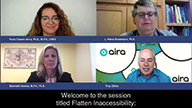 Like so many other organizations, AFB entered 2020 with high hopes. We had bested our fundraising goals for the 2020 Leadership Conference and Helen Keller Achievement Awards, and ticket sales and registrations for these events were robust. But in the early days of March, it became clear that the global COVID-19 pandemic was already beginning to disrupt travel and gathering plans.
While keeping a close eye on updates, AFB made the difficult decision on March 10 to cancel all in-person events, which were to be held March 25–27 in Arlington, VA. Because this decision was made so close to the event dates, AFB's full staff mobilized to notify sponsors, presenters, and attendees with multiple communications and updates and quickly began the process of refunding registrations.
Although a virtual conference was not the first choice, AFB saw it as an excellent learning opportunity. Within an extremely tight time frame, the goal was to offer a highly curated and relevant series of webinars featuring the best and brightest in the field. Thanks to the generosity of sponsors and individual donors, AFB was pleased to offer the entire series free of charge. And in partnership with the Academy for Certification of Vision Rehabilitation & Education Professionals, continuing-education credits were also provided free of charge. In addition, the process was accessible from registration to Q&A, with each session audio described, captioned, and transcribed.
Nearly 4,500 people registered to attend the five Virtual AFBLC sessions (compared with our typical 400 conference attendees). In addition to the live attendance numbers, there have been over 16,000 page views of the archive pages (afb.org/VirtualAFBLC) since the date of what would have been the in-person conference.
Each session is now archived and available to view at any time from the Virtual Conference website. The 2020 Helen Keller Achievement Award recipients—the American Printing House for the Blind, Procter & Gamble, and Dr. Chieko Asakawa—will be honored at our 2021 virtual gala and centennial celebration.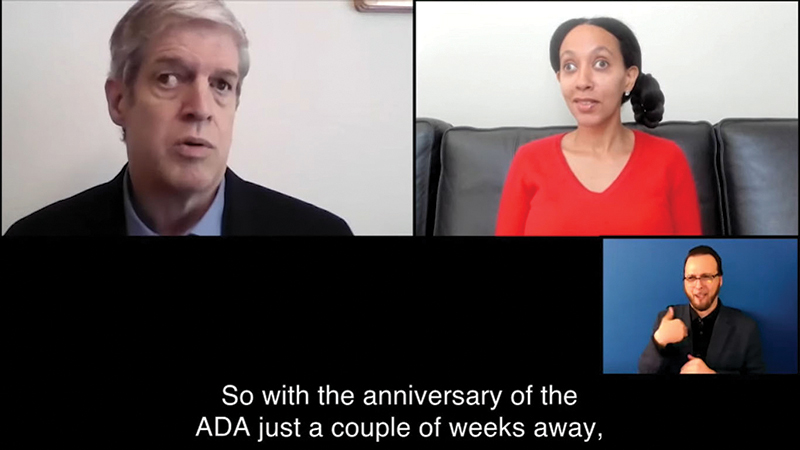 Next
Ensuring Equal Access