If you've never built a website, it's hard to appreciate the complexity of what goes on behind the scenes—all the moving parts that must work precisely so the website is as simple to use as possible for visitors. And for AFB, that usability has always included accessibility for people who are visually impaired, even before technology to support that functionality existed.
AFB's new website is not only more streamlined and easier to use for visitors of all visual abilities, but also more accessible for developers on the back end. To appreciate how important this accessibility is to AFB, it's worth a quick look back at the history of our website. As an early citizen of the Internet, AFB didn't have a lot of options for creating an accessible website. In fact, not one "out-of-the-box" option existed, so AFB built its own accessible content management system (a web-based tool to add and edit information on a website). But fast forward 20 years, and keeping up with modern technology and making necessary site updates had become quite a challenge. With AFB's new strategic vision and priorities—and the stewardship transition of programs such as VisionAware™ to the American Printing House for the Blind—it was time to build a brand-new site from the ground up.
The new site has a fresh, clean look with high-contrast graphics. It also adheres to accessibility guidelines to ensure the site works as well for screen reader users as it does for people with low vision. To be sure the site is as user-friendly as possible, AFB Consulting conducted usability testing—just as it does for outside firms that want to be compliant with current accessibility standards—and found that the usability testing participants appreciated the chance to offer feedback and have their voices heard.
Regardless of visual ability, visitors to the new afb.org will find that it's organized in a way that makes it much easier to find the information they're seeking, from details about AFB's focus areas to facts about vision loss and how to get involved with AFB.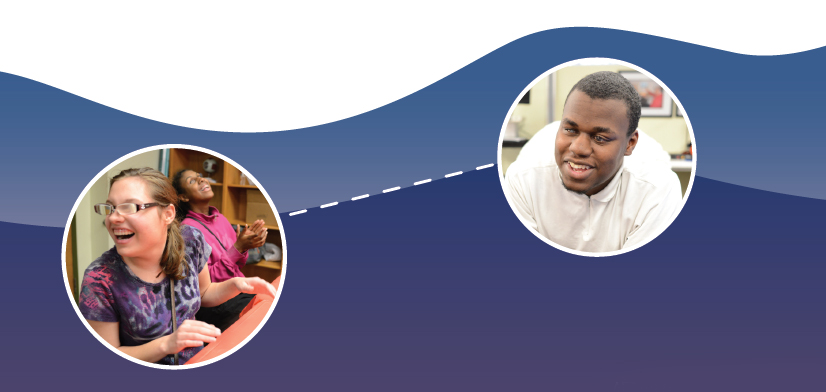 Next
AFB's Work with AbilityOne