Once again, the AFB Leadership Conference (AFBLC) attracted some of the best and brightest minds in the field of blindness—as well as a variety of other related fields—to help AFB build new connections in pursuit of our strategic objectives.
More than 400 people attended the 2019 AFBLC, which shifted its content significantly from previous years. In addition to practical guidance for direct service providers, the sessions were more aligned with AFB's emphasis on thought leadership, collaboration, and higher levels of influence around our key priorities of employment, education, age-related vision loss, research, and technology.
"We want to promote AFB's strategic direction and have an impact on those particular areas," says Kirk Adams. "One of the ways we do that is by convening leaders in the blindness field, but also expertise from outside the field, who we collaborate with to advance our mission."
For example, one of the most popular breakout sessions addressed aging, vision loss, and dementia, bringing together AFB's emphasis on aging and vision loss with a significant health issue facing older adults. Other speakers and attendees from outside the field of blindness included representatives from the corporate world, who are essential to helping AFB create a world of no limits.
In addition, AFB took full advantage of a onetime opportunity to have the National Research and Training Center (NRTC) on Blindness and Low Vision at Mississippi State University hold its State of the Science Conference on Employment for Individuals with Blindness and Other Visual Impairments during the 2019 AFBLC.
"This was a great fit because we really wanted an emphasis on research and employment issues at this year's conference," says George Abbott, AFB's chief knowledge advancement officer, who coordinated the conference. "Six out of the seven breakout sessions in the employment track were on research conducted by the NRTC on employment-related issues."
The 2020 AFBLC will again be held at the Crystal Gateway Marriott in Arlington, Virginia. The HKAA gala will be held on March 25, followed by the conference on March 26–27.
Honoring Those Creating a World of No Limits
Since 1994, AFB has recognized exceptional individuals and organizations that are making the world a more welcoming and inclusive place for people who are blind or visually impaired. This is certainly true for the recipients of the 2019 Helen Keller Achievement Award: Amazon, Northrop Grumman, and Washington State Lieutenant Governor Cyrus Habib.
Amazon was recognized for developing innovative products and services that benefit people of all abilities. Just a few examples include integrating its VoiceView screen reader into Kindle and Fire TV devices (plus integrating VoiceView with braille input and output support in Fire tablets), bringing audio description to hundreds of Prime Video titles, and pioneering audio interfaces with Alexa and the growing family of Echo devices.
Northrop Grumman was honored for its efforts to foster an environment that values diversity. The global security company has earned numerous awards for its commitment to inclusion, which involves a concerted effort to recruit and develop diverse talent—and encouraging those employees to pursue leadership positions, ensuring an inclusive mindset at every level of the organization.
Lieutenant Governor Cyrus Habib of Washington State lost his sight as a child but has gone on to build an impressive résumé, including graduating from Yale Law School and working as a lawyer at Perkins Coie. Since beginning his career in public service in the Washington State House of Representatives and State Senate, Lt. Gov. Habib has dedicated his work to creating enriching environments for people with disabilities, with an emphasis on expanding higher education options to all students through greater accessibility.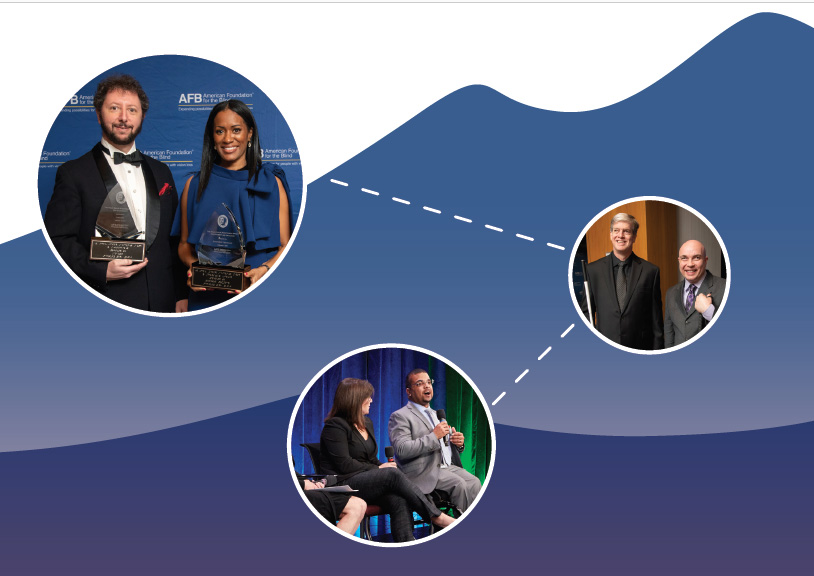 Next
Creating a Best Practices Guide for Hospitals