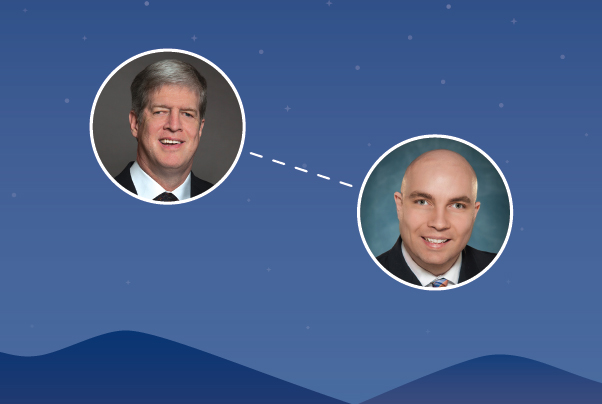 Dear friends,
When we introduced our new strategic direction in 2017, we knew there were many challenges ahead—challenges that would require marrying our thought leadership and partners across the field of blindness. After all, changing the way society thinks about people who are blind or visually impaired is a tall order. Changing hearts and minds takes time, but we are confident we are headed in the right direction.
As we've sharpened our focus on societal and systemic change, we're grateful for everyone who shares our belief that we can create a world of no limits for people who are blind. As Erik Weihenmayer, our 2019 Helen Keller Achievement Awards master of ceremonies and AFB Leadership Conference (AFBLC) keynote speaker, noted, "There are universal processes we can apply to break through these barriers, especially when we unite to solve each other's problems."
By working together, we recognize that our partners have unique strengths and resources to contribute to our shared goal of improving the lives of blind and low-vision individuals. When we collaborate with an organization like AbilityOne to increase disability inclusion in the workplace, put together a research plan with a regional hospital to identify the best ways to serve blind and low vision patients, or join with corporate, government, and nonprofit partners to host our employment summits, we're that much more empowered to move the needle on the biggest issues facing our community.
As we work diligently to advance in our strategic areas of employment, education, technology, and age-related vision loss, we are continually adapting and refining our process. And we are finding that, oftentimes, the lessons we learn during our "climbs" are just as important as reaching those summits. "I think it's a good thing for all of us to remind ourselves to be climbers," Weihenmayer says. "It doesn't mean you're climbing mountains, it just means you're pushing yourself beyond what's comfortable. When you step outside your comfort zone, you'll find that most anything is possible."
We couldn't agree more. At AFB, we did a lot of climbing in the past year, and we have created a constellation of partners who have helped us on our journey. Turn the pages to learn more about the year we've had and the summits that lie ahead.
With warmest regards,
Kirk Adams
President and CEO, AFB
Russell Shaffer
Chair, AFB Board of Trustees
Next
A Constellation of Stars