Authors:
Arielle M. Silverman | L. Penny Rosenblum | Elizabeth C. Bolander | Carlie R. Rhoads | Kelly Bleach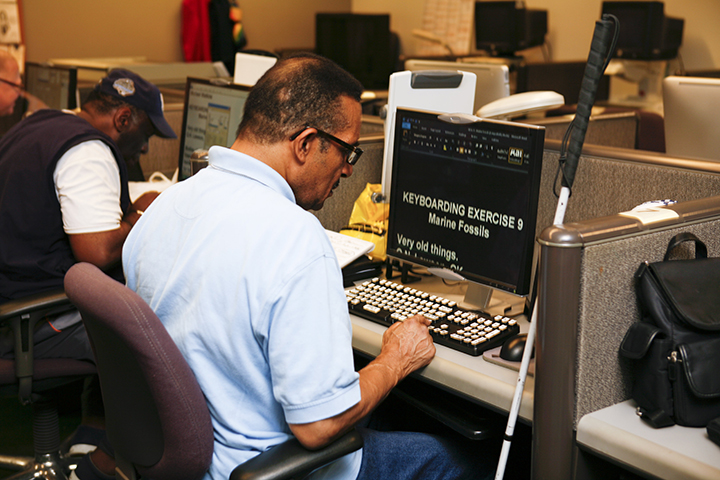 Acknowledgements
The idea for this study germinated with staff at AFB for several years while funding was being obtained. We are grateful to the companies that provided financial support to AFB for this study. They include: eSight, Google, Hadley, JPMorgan Chase, LCI Foundation, Microsoft, James H. and Alice Teubert Foundation, and Vispero.
Employees at several companies who provided financial backing for this study shared their general perspectives on the study design. None of these companies or organizations have access to the study data set.
Thank you to the organizations that shared information about the study with potential participants and to the many individuals who took the time to participate in focus groups, complete the survey, and share their experiences during individual interviews.
We especially thank the AFB staff members who supported study activities and dedicated time to the development of this report.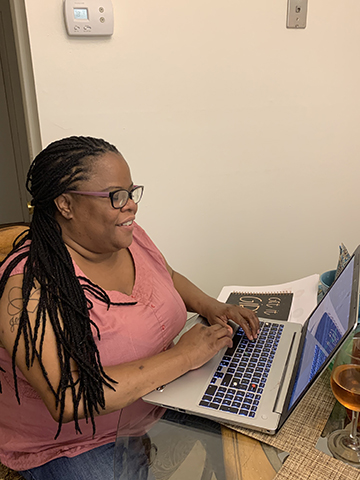 Suggested Citation
Silverman, A. M., Rosenblum, L. P., Bolander, E. C., Rhoads, C. R., & Bleach, K. (2022). Technology and Accommodations: Employment Experiences of U.S. Adults Who Are Blind, Have Low Vision, or Are Deafblind. American Foundation for the Blind.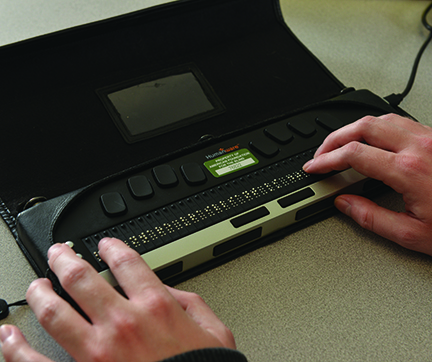 Terminology
The following terms are used in the report:
(Note: These definitions are not comprehensive but cover the ways the terms are used in this report.)
Accommodations: An accommodation is a modification or provision of assistance to remove an accessibility barrier and allow equal access. Examples include:

The purchase of a screen reader software license by an employer
Assistance offered by a coworker with completing a weekly timesheet
Tools at a physical workstation, such as a larger monitor, high-contrast keyboard, lighting, or adjustable window coverings, which increase productivity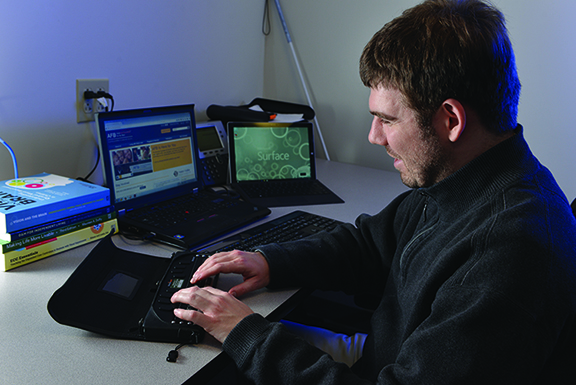 Access/Assistive Technology: Access or assistive technology is a subset of accommodations. It includes software such as screen readers (e.g., JAWS, NVDA, VoiceOver), screen magnification software (e.g., ZoomText, MAGic), or tools, such as a KNFB Reader or Open Book, designed specifically for those with visual impairments. This category also includes hardware such as a monocular, CCTV/video magnifier, handheld magnifier, or refreshable braille display.
Blind: Individuals who are blind have little or no functional vision and typically require screen reader software and/or braille to access written content.
Built-in Accessibility Features: Built-in accessibility features come already loaded onto hardware and do not need to be downloaded or added as a third-party application. Examples are the features of devices that allow you to adjust font size or select font/background combinations.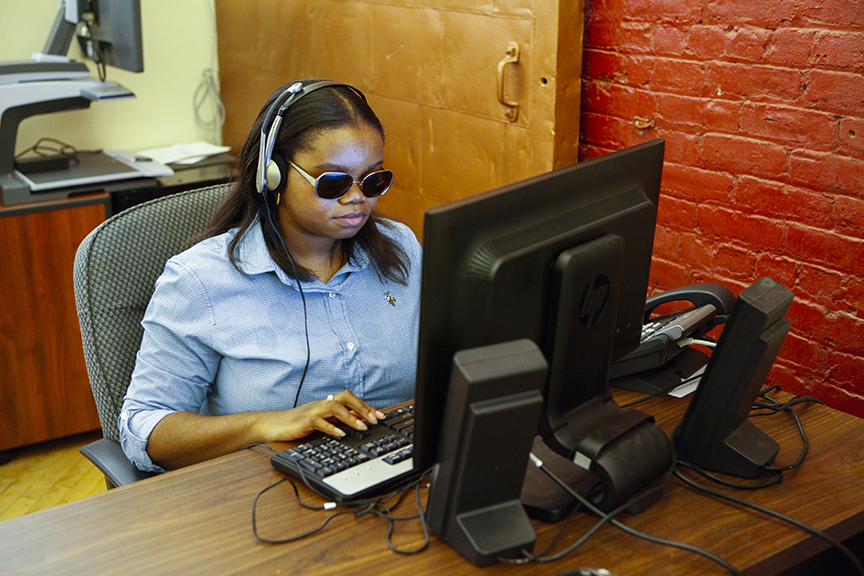 CCTV/Video Magnifier: A CCTV (closed-circuit television) or video magnifier uses a camera to magnify an image onto a screen. There are desktop and handheld versions of CCTVs/video magnifiers.
Deafblind: Deafblind individuals have varying levels of usable vision, from total blindness to near typical vision, and varying levels of hearing, from total deafness to near typical hearing.
Low Vision: Individuals who have low vision have some level of usable vision, but do not have typical 20/20 vision. Some individuals read regular print without assistance, but many use assistance such as screen magnification software to read print.
Mainstream Software: Mainstream software is "out of the box" software used by large groups of people. Examples include Microsoft, Google, and Apple products.
Proprietary Software: Proprietary software has limits to its use based on copyrights, patents, or other legal restrictions imposed by its publisher, vendor, or developer.
Screen Magnification Software: Screen magnification software allows low vision users to adjust the size of the screen content and select alternative background/font combinations to make viewing content easier.
Screen Reader Software: Screen reader software converts text to speech and allows the individual to use keyboard commands when using a mouse is not possible or efficient.
Vocational Rehabilitation (VR): VR services contribute to the learning of skills to help accommodate an individual with a disability in order for that person to gain or continue successful employment.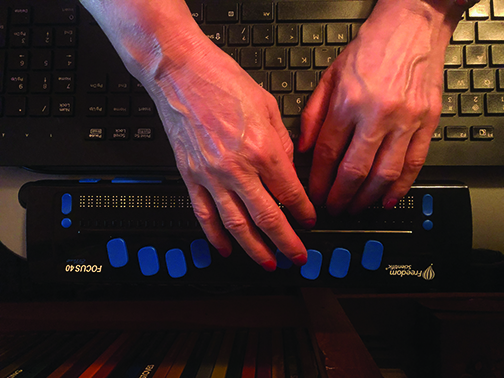 Abbreviations
The following abbreviations are used throughout this report:
AFB: American Foundation for the Blind
AT: Access/Assistive Technology
HR: Human Resources
IT: Information Technology
OCR: Optical Character Recognition
VR: Vocational Rehabilitation