Born in Coupvray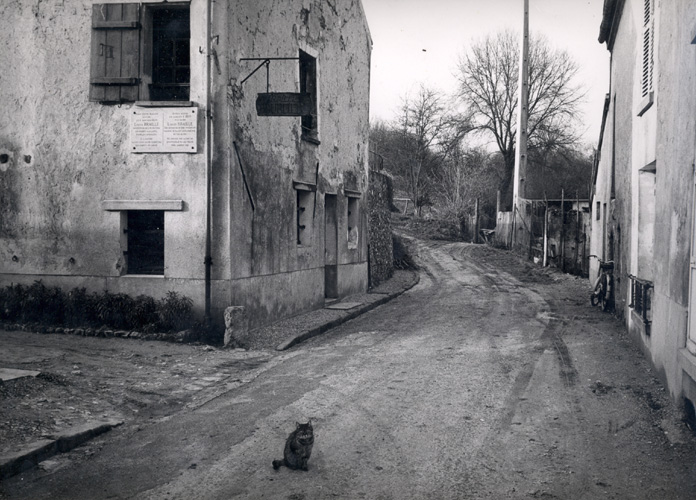 Photograph of Louis Braille's home in Coupvray. A dirt road separates Louis' very simple stone house on the left from another house (possibly also belonging to the Braille family) on the right-hand side. A marble plaque indicating that the house was occupied by Louis is on the side of the building facing the viewer and a wooden harness maker building sign is visible on the other side of the building. A cat sits on the road. No date.
---
Louis Braille was born on January 4, 1809, in Coupvray, a small French village, 25 miles east of Paris.
Louis was the fourth child of Simon-René Braille and Monique Baron. Simon-René was a master harness maker who was respected throughout the Coupvray region for his craftsmanship as a maker of high-quality leather goods for horses. His success as a craftsman helped Louis' father to purchase land, farm buildings, and a vineyard in Coupvray and to provide a comfortable life for his family.
Next
Paris: Institute for Blind Youth