Centennial Conversations
Making Money Work—Including Disability in the Financial Equation
AFB is closing out its Centennial Conversations with a panel discussion on the importance of including disability when tackling diversity, equity, and financial inclusion. Join us for a live Q&A after the panel's conversation.
Inclusion, Intersectionality, and the Future of Work
The archived recording and transcript are now available for this robust discussion about what the future of work might look like, especially for people who are blind or have low vision.
The Power of Gratitude and Joy
During this live Q&A with Rebecca Alexander, an award-winning author, psychotherapist, group fitness instructor, disability advocate, and extreme athlete who is almost completely blind and deaf due to Usher Syndrome type III, Rebecca shared her perspective on resilience, gratitude, and joy, especially in these difficult times.
Archived Events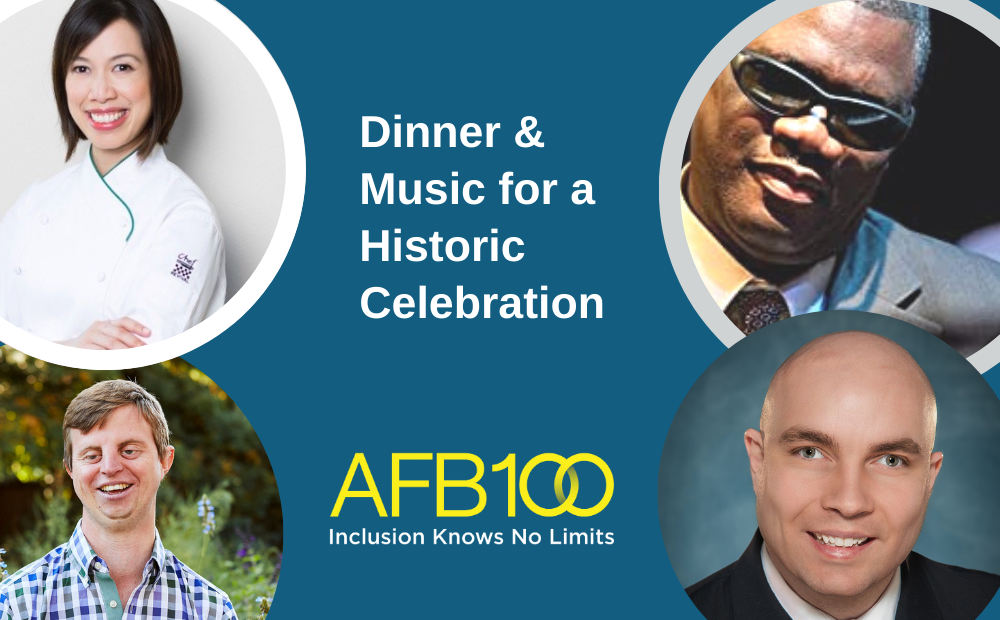 Dinner and Music for a Historic Celebration
MasterChef, TV host, and cookbook author Christine Ha; chemist, entrepreneur, and wine expert Dr. Hoby Wedler; and jazz pianist and composer Marcus Roberts discuss food, wine, music, creativity, and pursuing your dreams.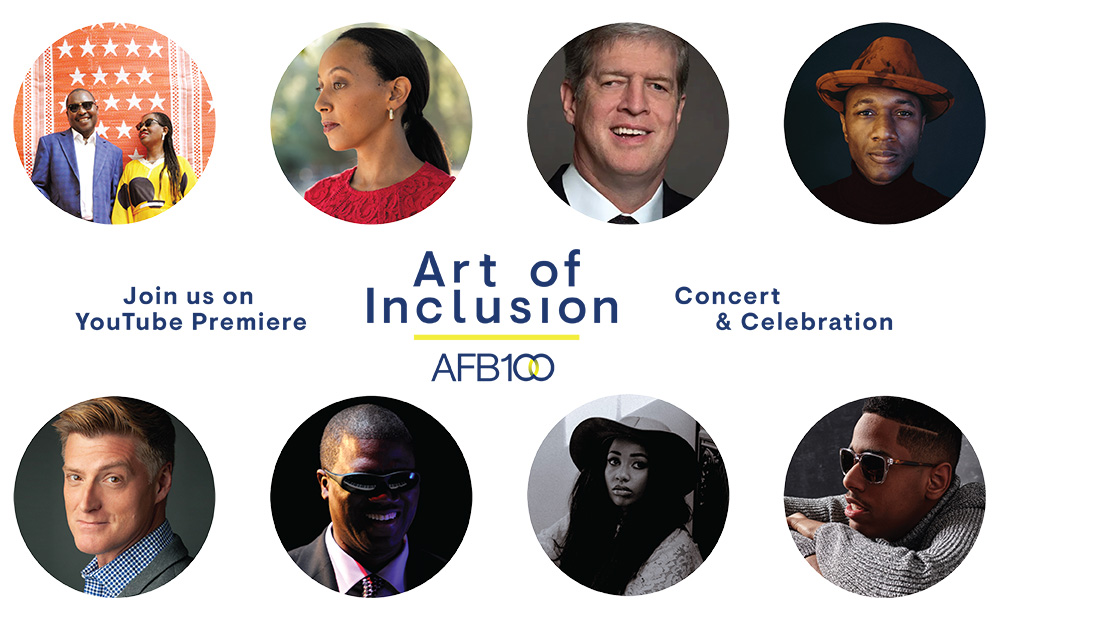 The Art of Inclusion
You can still catch the replay of our March concert, co-hosted by Haben Girma and our own president and CEO Kirk Adams, Ph.D., with performances by Amadou & Mariam, Marcus Roberts, Matthew Whitaker, Sean Allan Krill, Jennah Bell, Aloe Blacc, and students from the New York Institute for Special Education Choir.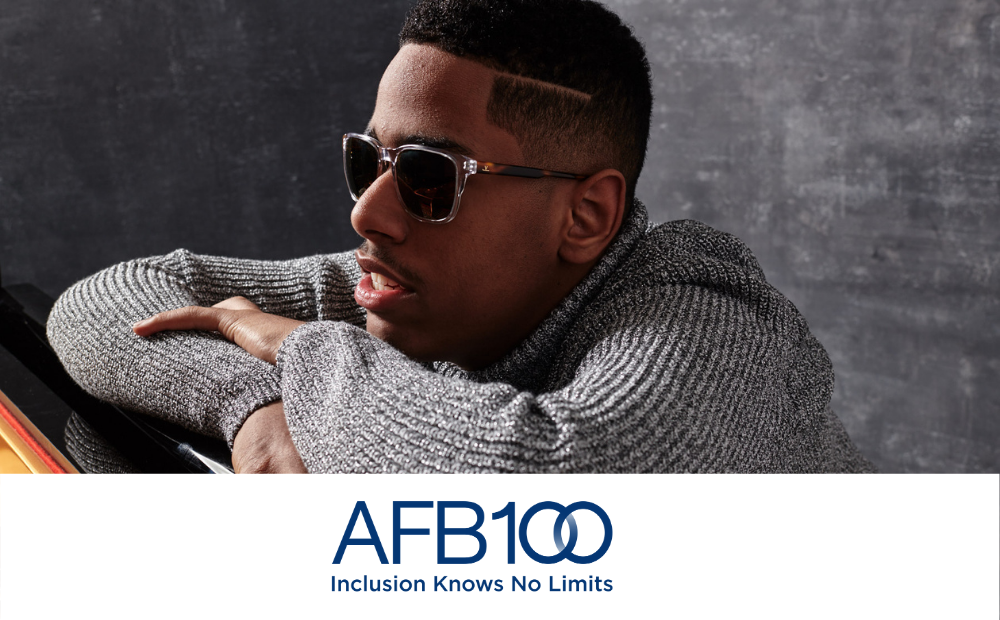 The Inclusive Power of Music
Matthew Whitaker is a phenomenal multi-instrumentalist and the first blind person to be accepted into Juilliard's jazz studies program. Join us as he discusses his passion for music and the technology that makes sharing his talent possible with AFB's Melody Goodspeed.
Archived Conversations
Blind and Visually Impaired Women in Leadership
In recognition of Women's History Month and the incredible leadership of Helen Keller, our most famous advocate, AFB hosted a panel discussion on "Blind and Visually Impaired Women in Leadership," featuring a diverse group of visually impaired women in leadership roles.
The AFB Centennial Book Club: Blind and Low Vision Authors Tell Their Stories
Authors discuss how we can ensure greater representation in publishing, and what trends they are seeing in terms of inclusion both in the publishing space and in terms of accurate representation. We also got the lowdown on what they're currently reading.