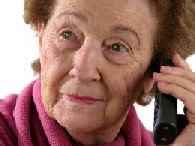 Microsoft was the last of the three major players—Apple, Google and Microsoft—to introduce a touchscreen phone and a touchscreen tablet. Consequently, they were also the last to offer touchscreen access to their devices.
Microsoft has taken a much different approach to phones and tablets than either Apple or Google. Currently, tablets and phones rely on different versions of the Windows operating system. Phones run on the Windows Phone operating System and Tablets run on Windows for PCs. Which is to say, apps that run on Windows phones will not run on Windows Tablets, and vice-versa.
Most Microsoft watchers believe that within the next year or so, the two operating systems will merge. This merging has already begun, in at least one sense. Both Windows Phone 8.1 and Windows for PCs versions 7 and 8.1 include the Ease of Access Center. As you will discover in the following sections, however, the Ease of Access framework for the phone and tablet are the same, but Windows Phone accessibility is still rather limited. Consequently, we will look at Windows phones and Windows tablets separately.
Next
Accessibility Assistance from Mobile Carriers