The Access and Engagement II study gathered data to answer the question:
In the fall of 2020, nine months into the COVID-19 pandemic, how is the education of students with visual impairments in the United States and Canada being impacted?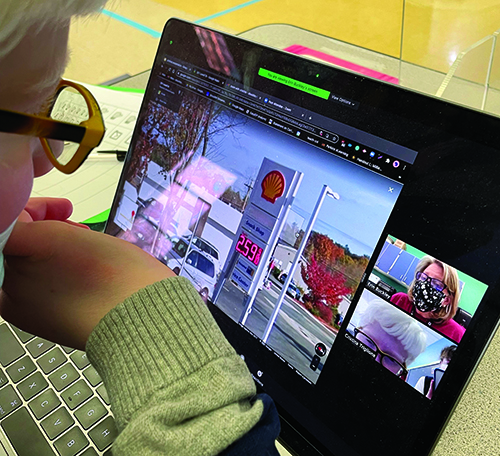 It is clear from the findings in this study that there is variability, both in the eyes of family members and vision professionals, in determining the impact of the COVID-19 pandemic on the education of any one child with a visual impairment, including children with additional disabilities and deafblindness. However, what is clear from the data is that many students, family members, and vision professionals were feeling stressed, overwhelmed, or anxious. The reasons for these feelings varied from the need to balance educational responsibilities with other responsibilities, the format of educational delivery not being appropriate to the learner's needs, to the lack of access and usability of digital learning tools. For professionals, having to develop ways to meet student needs while following employer policies was often a challenge as were accessing materials for themselves and their students.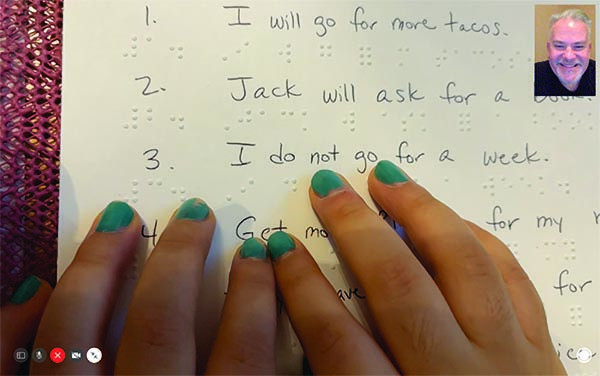 The short-term and long-term impacts of the pandemic should be evaluated both for individual children and in determining the way forward in providing all children with visual impairments an individualized, appropriate, education while also ensuring their social-emotional well-being. Family members, vision professionals, other educators, administrators, and policymakers must work collaboratively to ensure that students' basic needs are met, their skills do not regress, and they do not miss out on the opportunity to learn. At the same time, the lessons learned from this historical time in education can be used as we all reflect on how the future of education will continue to evolve, including the importance of ensuring students have the technology skills needed to obtain post-secondary education and to join the workforce.
I am the parent of a blind child and certified as a TVI but working as a Superintendent at a school for the blind. I feel like this has been a very difficult time for our students and that remote learning is inaccessible to many without 100% parental/family support. [Remote learning] is specifically challenging for young students and those with multiple disabilities. I think data like this survey is critical because gaps identified during the pandemic will be relevant in years to come. With an ever-increasing digital component to employment, the pandemic very much models many job opportunities for our students. —White female family member of a child who is blind with additional disabilities, 13 to 15 years old
Thanks to the generosity of our funders, AFB is able to share this research report in print and accessible digital formats free of charge as a public service.
Thank you specifically to the:
Jessie Ball duPont Fund
Braille Institute
American Thermoform
Objective Ed
Editorial and Design
Amanda Kolling, AFB Senior Engagement and Brand Manager
Elizabeth Neal, AFB Director of Communications
Michael Raso, Graphic Designer, Bruno's Branded House
For Media Inquiries
John Mackin, AFB Public Relations Manager 212.502.7627