For academic low vision students, I am quite comfortable meeting with them online. For most students with additional disabilities, I am less comfortable in that I am trying to relay how to be a VI teacher to the parent. Although I share techniques and make many suggestions, tweak activities, etc., I feel that I need to hold back in order to not overwhelm the parents. While on an online meeting, I feel we rush too much in order to see a snippet of activities, when in reality, we would give much more wait time. —White female TVI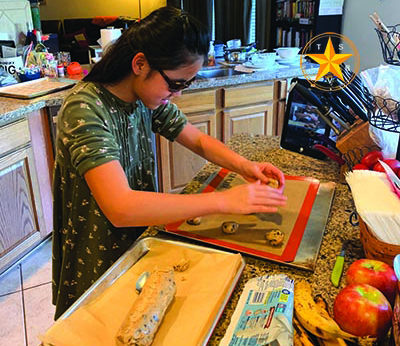 Seventeen preschool students and 136 school-age students were being served by a TVI at the time family members completed the survey. One preschooler and 13 school-age students were not receiving TVI services as part of their educational program; 11 family members of school-age students reported the TVI had offered services which they had declined.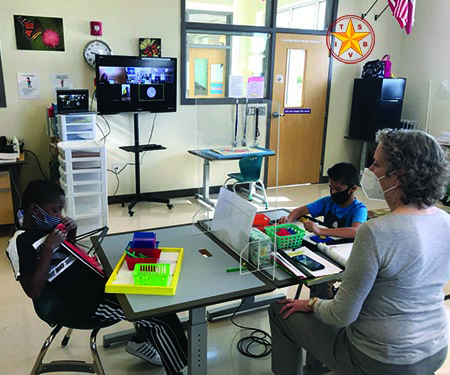 Family members of preschool and school-age children were asked how the TVI had supported them since the 2020-2021 school year began. There were 150 family members who reported one or more ways the TVI supported them. The mean for the number of ways selected was 3.51 (SD=2.1). Ways in which support was provided included:
Called or texted (n=102)

Met online with their child (n=100)

Met with them and/or their child in person in the same physical space (n=73)

Mailed or delivered toys or materials to the home (n=66)

Recommended resources specific to children with visual impairments (n=44)

Emailed ideas and activities (n=42)

Recommended generic resources (n=38)

Demonstrated or described via telephone or online specific ways to support the child's learning (n=27)

Made and shared videos online to demonstrate things specific to the child (n=16)
From a list of 28 options, the 300 TVIs selected the multiple ways they supported their students' education with an average of 12.68 (SD=5.83) ways selected. The 12 most frequent ways the TVIs provided support included:
Meeting online with student and/or their family member to consult, give suggestions, etc. (n=295)

Meeting online with the student and/or student and family member to observe and provide feedback after the student completed an activity (n=285)

Teaching students ECC skills (n=271)

Adapting, transcribing, or creating materials for students (n=265)

Speaking by telephone with students and/or their family members to consult, give suggestions, etc. (n=263)

Delivering materials to students (n=263)

Texting with students and/or their family members to consult, give suggestions, etc. (n=258)

Providing in-person instruction in the same physical space (n=240)

Teaching students braille/pre-braille (n=233)

Sending resources to students and/or their family members (n=229)

Using online meeting tools (e.g., Zoom), accessing students' live class meetings to co-teach, observe, and/or provide real-time access/instructional support during classes (n=220)

Collaborating with students' paraprofessional (n=197)
Assessment
Assessments are not as detailed due to the limited number of times I am able to see the child in person. It is very challenging to gather enough adequate information to include in their FVA and LMA. For students that are remaining only virtual, parents are willing to bring them into school 1x a week for a 1:1 session, but that does not reflect how the child participates in a classroom setting with other children/distractions. —White female TVI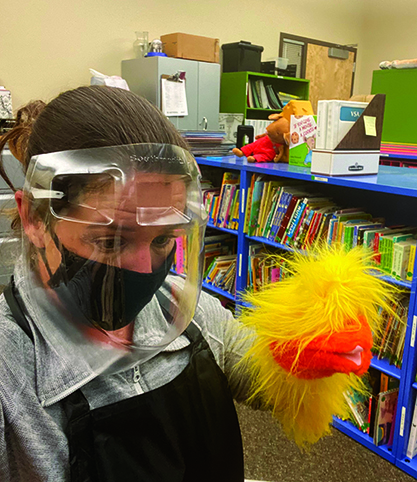 TVIs are responsible for conducting functional vision assessments (FVA), learning media assessments (LMA), and often, assistive technology assessments. They also assess students in areas of the ECC and may conduct academic assessments as well. The TVIs were asked to share their successes, limitations, and challenges conducting assessments for their students during the COVID-19 pandemic.
The TVIs reported that when having to conduct assessments online, they were not able to see the level of detail that they would in person. Online assessments also necessitated that materials be provided to the student and that a family member provide support. These necessities were not always possible. A part of the FVA is understanding how the student uses vision in different environments. When online, TVIs were not able to observe the student in areas of the school and in a variety of activities. Some TVIs reported that assessments were either put on hold or that administrators had indicated assessment would be repeated when in-person meetings were safe to hold.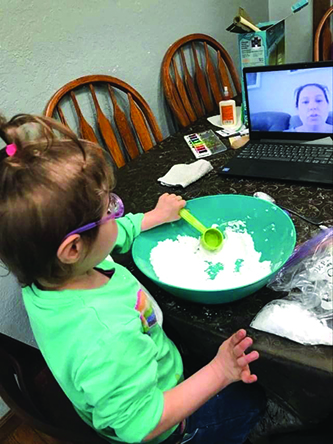 Many TVIs specifically talked about the challenges of doing FVAs with students who have additional disabilities. Since many of these children are nonverbal, TVIs rely heavily on observation. It was often not possible to do the same level of observation via video or in a one-time, in-person session with a student. Lack of assessment data impacted the ability of TVIs to develop IFSP and IEP goals for their students.
The benefit of online assessments reported by some TVIs was an increase in the family understanding of how the child used vision, completed tasks, and used assistive technology, for example. TVIs were able to help family members see ways in which they could support their child's learning.
Assessments require partnership with families, and it can be difficult for families to feel the burden of added demands. For some students, the limitations of remote observations (hard to see the students' eyes, audio or video quality issues) can mean my observations are not as accurate as in person. However, I feel parents can be great partners in assessment and are likely to better understand their child's visual impairment when they assist in and ask questions about the process. —White family member of a blind child with additional disabilities, 19 to 22 years old, and a TVI
Next
Social-Emotional Impact of the Pandemic