The Move to Wrentham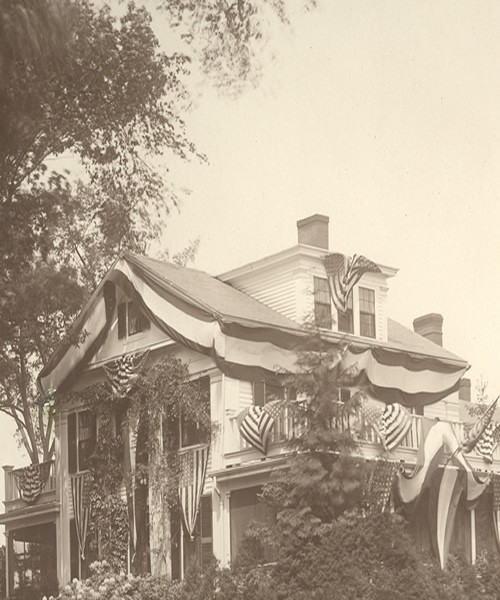 Photograph of the exterior of their three-story home in Wrentham, Massachusetts, circa 1910. The balconies on either side of the house, as well as the facade and gable, are draped with decorative material and American flags.
---
In 1904, Anne and Helen bought a farm and seven acres of land in Wrentham, Massachusetts. In Helen's 1955 biography Teacher: Anne Sullivan Macy, she wrote that these were probably some of the happiest days of their lives, in part because their household now included John Albert Macy.
Macy was a young Harvard teacher and literary critic at the magazine A Youth's Companion. He met Anne and Helen when they were at Radcliffe College. In 1902, he helped the women in editing the serialized version of Helen's biography The Story of My Life. During the next decade he became Anne's suitor and husband, as well as Helen's manager and editor. He carefully negotiated the terms of the domestic and foreign publications of Helen's works. He also learned manual sign language. Without that skill, he could not have communicated with Helen to correct drafts of her texts. That was a job that had previously fallen on Anne's shoulders alone.
Next
Trouble at Home and Abroad (1917-1930)