01/03/2016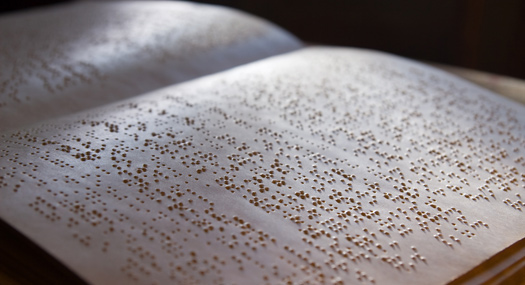 "Braille is knowledge, and knowledge is power."
- Louis Braille
Louis Braille, the inventor of braille, was born two hundred and seven years ago on January 4, 1809. In his honor, we've gathered 16 braille resources in celebration of World Braille Day 2016!
What is braille, anyway? It's not a language, but a system of raised dots that can be read with the fingers by people who are blind or who have low vision. Braille is a code by which many languages—such as English, Spanish, Arabic, Chinese, and dozens of others—may be written and read. Learn more about braille basics.

Today is a very special World Braille Day, since January 2016 marks the launch of Unified English Braille (UEB) in the United States. The U.S. members of the Braille Authority of North America (BANA) voted to adopt Unified English Braille (UEB) to replace English Braille American Edition in the U.S., which means that all new transcriptions will be produced in UEB and educators will teach the code.
3. Make a smooth transition to teaching UEB by purchasing Beginning with Braille, which has been the go-to resource for educators teaching early braille literacy to students in the United States and abroad for more than 15 years. This highly anticipated second edition has been updated using Unified English Braille (UEB) and includes new teaching materials, record forms, and braille activities.
The Burns Braille Guide: A Quick Reference to Unified English Braille, Second Edition, is a perfect resource to keep in your classroom or in your pocket. It has been revised and updated to reflect the changes introduced in the transition from English Braille American Edition (EBAE) to UEB. This easy-to-use reference guide includes common braille-to-print and print-to-braille conversions, as well as punctuation, new UEB contractions, and general rules and new terminology.
AFB's online museum celebrating "200 Years: The Life and Legacy of Louis Braille" honored the Louis Braille Bicentennial by tracing his life using photographs, engravings, and illustrations from books preserved in the American Foundation for the Blind's Archives and Rare Book Collection.

In 1952, one hundred years after his death, Louis Braille's body — with the exception of his hands — was moved from his home town to the Pantheon in Paris. Helen Keller was asked to give the speech on that occasion, and AFB is thrilled to bring you this marvelous movie clip of Helen Keller's speech honoring Louis Braille, and accepting the French Legion of Honor for her work on behalf of those with vision loss worldwide.

From the VisionAware blog, All About Braille: Six Dots, Four Perspectives illustrates the importance as well as staying power of the braille code. Learn more about whether braille might be the right reading method for you on VisionAware, and find out about the Unified English Braille code launching January 4.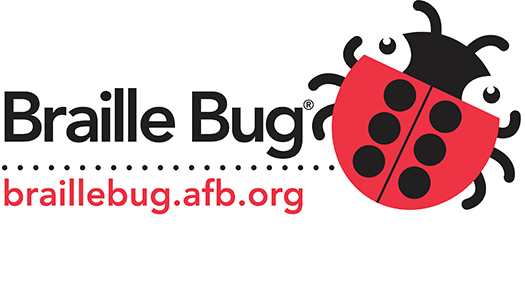 AFB's Braille Bug® site was created to help sighted children learn about braille through accessible games, riddles, and "secret messages," as well as a kid-friendly biography of Louis Braille.
How are you celebrating World Braille Day? We'd love to hear your ideas in the comments.