11/14/2017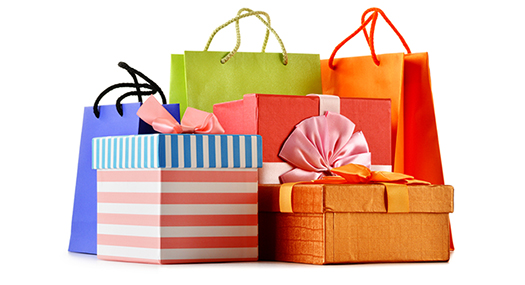 As we approach the holiday season, we start trying to find gift ideas that will surprise and delight the people we love most. If you have close friends or family members who are blind, visually impaired, or losing their sight, explore these updated gift guides from the American Foundation for the Blind. AFB has pulled together appropriate, useful, fun gift ideas for all ages—from very young children to working-age adults to seniors who are gradually losing their vision.
Before you start shopping, learn how you can help AFB every time you shop online! Would you like to be able to donate to AFB quickly and easily, without increasing the cost of your online shopping? Check out our Other Ways to Give page for details on how to add a charitable bent to your online gift purchases year-round.
And this year, there is a special opportunity to support AFB and make your gift go even farther. On #GivingTuesday, November 28, Facebook and the Bill and Melinda Gates Foundation will be matching all donations up to $50,000. So, mark your calendar to help us make the most of this opportunity, and follow AFB's Facebook page to learn more about how we're working together to create a world of no limits for people who are blind or visually impaired.
FamilyConnect® has pulled together a number of suggestions for parents of children who are blind or visually impaired who are looking for fun, accessible games, books, and toys to give for the holidays—as well as gifts and gadgets for their teenagers! Visit the updated FamilyConnect Toy and Gift Ideas for Children Who Are Blind or Visually Impaired for great gift ideas, as well as helpful articles and links to other sites' holiday guides and sales. And read Emily Coleman's blog post about some favorite gifts that have stood the test of time.

VisionAware™ has many ideas to choose from, especially for friends and loved ones who are new to vision loss. Some of them are specially adapted for people with vision loss, and others are inexpensive mainstream products. Visit VisionAware's Holiday Gift Ideas for People Who Are Blind or Visually Impaired as well as the article on Getting Ready for the Holidays for Individuals with Vision Loss, and our Homemade Gift Ideas That People Who Are Blind or Visually Impaired Can Make.

You can send a free, accessible, large print eCard featuring a Helen Keller quotation and a beautiful archival photo to a friend or loved one.

"Nothing of value can be done without joy."
- Helen Keller

And for teachers and parents, the AFB Store offers some wonderful presents, including Helen Keller mugs, tote bags, and even jewelry. Visit our gifts for friends page for more ideas. You can also honor a special teacher in your life by making a donation in their name to the Helen Keller Archives.
AccessWorld® brings you its annual Holiday Gift Guide: Unique and Affordable Gifts for People with Visual Impairments, as well as Janet Ingber's look at the accessibility of popular ecommerce sites and apps in AccessWorld's 2017 Online Shopping Guide. You can also browse a wide variety of products for people who are blind or visually impaired in the AFB product database.
Please share your ideas below! What have been some of your best stocking stuffers, games, or big-ticket items, for loved ones who are blind or visually impaired?