03/25/2020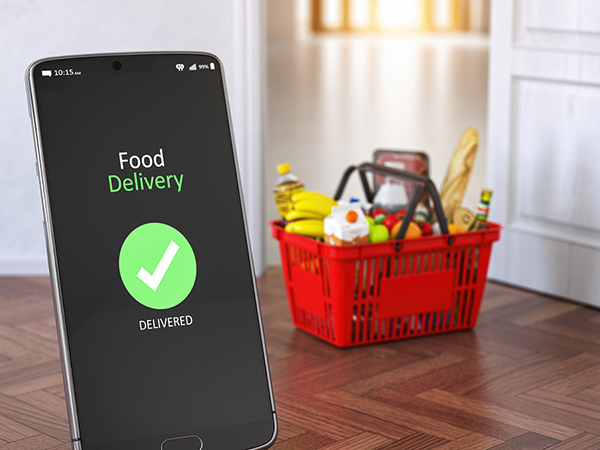 By Bill Holton, AccessWorld Author
You're following advice and staying home. But you still need food, medicines, and other essentials. It's time to start thinking about delivery. And of course, when it comes to delivery, most people start with Amazon.com.
If you haven't subscribed to Amazon Prime, now might be a good time to get started. Most readily available items are delivered in two business days. Some items are delivered in one business day and, in larger cities, there's even a posibility of same-day delivery. A Prime membership also includes Prime Video, a streaming service with tens of thousands of movies and TV shows, new and old, to get you through the long days. You also have streaming access to upwards of two million (yes, two million) songs on Amazon Music.
Membership to Amazon Prime costs $119 per year, but you can also get it for $12.99 per month. Students can get Prime for $6.49 monthly. Prime members can share certain benefits with the other adult in their Amazon Household, including free Prime Shipping, Prime Video, Amazon Photos, Twitch Prime, other digital benefits, and exclusive offers.
For grocery delivery, check out Instacart and Shipt. These services will shop for your groceries and deliver them to your door. You can find a review of Shipt in AccessWorld. Many grocery stores, such as Walmart and Kroger, also offer both grocery delivery and pickup. Be sure to also check the website of your favorite local market. They may have recently begun offering delivery or curb pickup.
If your local store only offers curb pickup be sure to check out my other post regarding Nextdoor. This is a localized social network where you are matched with people who live nearby. Many are posting offers to shop for individuals who do not feel it's safe to venture out.
You may want to also give your pharmacy a call. They may offer delivery, either locally or by transferring your prescriptions to their mail-order division.
Many bars and restaurants have had to close their dining areas, but they can still offer pickup and delivery. Read the AccessWorld article, The Hunger Pains: A Review of the DoorDash, Grubhub, Postmates, and Uber Eats Food Delivery Apps to see which app or apps will best fill your appetite. If you already checked out the apps and weren't satisfied with the offerings, check again. Many new restaurants have joined one or more of these services--especially those which did not previously offer delivery.
All of these services offer apps for both iOS and Android. Most are offering "contact free" delivery, and for many eateries all service charges have been temporarily waived. You can pay and even tip online, and the apps are quite accessible.