10/01/2012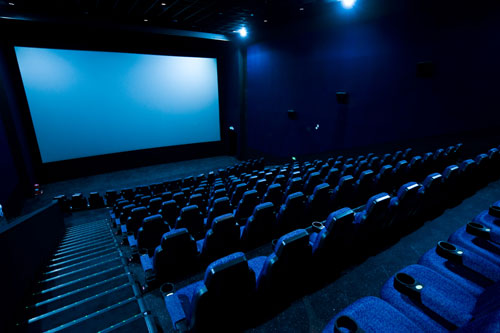 Last week, Cinemark Holdings, Inc., one of the world's largest motion picture exhibitors, announced it is providing an audio description option for people who are blind or have visual impairments in all of its first-run theaters. Cinemark is installing audio description systems on a rolling basis across its circuit in conjunction with the chain's conversion to an all-digital format. Installation is already underway, and all of Cinemark's theaters in California already have audio description capability. Cinemark will be able to offer audio description at all of its first-run theaters by mid-2013.
As most of you know, in audio description (also known as descriptive narration) a narrator provides vocal description of key visual aspects of a movie, such as descriptions of scenery, facial expressions, costumes, action settings, and scene changes, described audibly during natural pauses in dialogue or critical sound elements. Narration of these elements is then woven into the soundtrack of the program or film, so that the finished version is a mix of program audio and descriptive narration. The description, which is provided by movie studios, is available only to members of the audience who choose to receive it via personal headsets and a receiver provided by the theater.
This announcement from Cinemark marks a great step forward in access and inclusion for the 25 million Americans who report having difficulty seeing well even with best correction from contact lenses or eye glasses. I applaud the work of all those involved in bringing audio description to Cinemark's customers. Hopefully, this announcement sends a clear message to other movie theater companies that offering audio description to its customers is the right and expected thing to do.
I encourage all those who visit Cinemark theaters to ask about and try out the audio description service.
Cinemark's initiative is the result of Structured Negotiations with the California Council of the Blind and several Cinemark patrons with visual impairments.
See the press release at Lainey Feingold.
Darkened movie theater photo courtesy of Shutterstock.