07/24/2013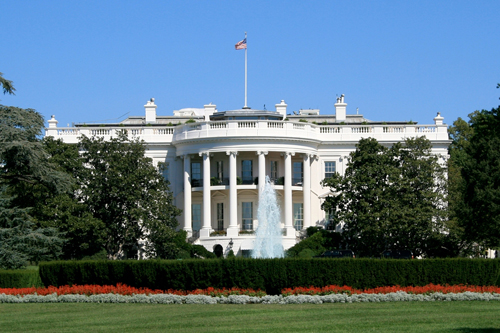 The Americans with Disabilities Act will be 23 years old tomorrow. In recognition of this historic and still vibrant legislation, disability leaders were invited to meet with President Obama and key leaders in his Administration this morning. I was proud to be included in this group of leaders.
Along with a brief opportunity to meet the President, we spent an hour discussing issues with newly confirmed Secretary of Labor, Tom Perez, Senior Advisor Valerie Jarrett, and the new disability point person at the White House, Claudia Gordon.
The group stressed the need to improve employment opportunities for people with disabilities, including the completion of a regulation that would promote hiring of people with disabilities by companies that contract with the federal government. The importance of ensuring access to health benefits, particularly as it relates to employment, was also stressed.
I took the opportunity to reinforce our message regarding the need for action to improve the accessibility of technology in the workplace, classroom, and for personal use. I complimented the Administration for its efforts to enforce education laws and the Americans with Disabilities Act regarding access to key technology. I also stressed the need for action on the languishing Section 508, a legal requirement that the federal government purchase accessibility technology when possible. Section 508 very much needs strong federal enforcement, and the long-awaited new rules need to be completed.
Finally, we noted the importance of getting the Convention on the Rights of Persons with Disabilities approved by the Senate.
The energy and enthusiasm among the group of disability leaders was high, and the engagement by Administration officials was very strong.
Thank you, President Obama, for your continued strong leadership in creating opportunities for and defending the rights of Americans with disabilities.
---
Participants in the Roundtable of Disability Leaders
Tony Coelho, former Congressman (D-CA) and primary sponsor of the Americans with Disabilities Act
Henry Claypool, Executive Vice President for Policy at the American Association of People with Disabilities
Marca Bristo, President and CEO of Access Living Chicago & Chair of the U.S. International Council on Disabilities
Kelly Buckland, Executive Director of the National Council on Independent Living
Paul Tobin, President and CEO of United Spinal Association
Howard Rosenblum, CEO of the National Association of the Deaf
Paul Schroeder, Vice President of Programs and Policy at the American Foundation for the Blind
Stephanie Orlando, Director of Youth Power at Families Together in New York State
Dr. Anjali Forber-Pratt, Paralympic Athlete
Andraea LaVant, Inclusion Specialist at the Girl Scout Council of the Nation's Capital
Carol Glazer, President of the National Organization on Disability
George S. Jesien, PhD, Executive Director of the Association of University Centers on Disabilities
The roundtable was organized by Claudia L. Gordon, Associate Director of Public Engagement.