03/09/2013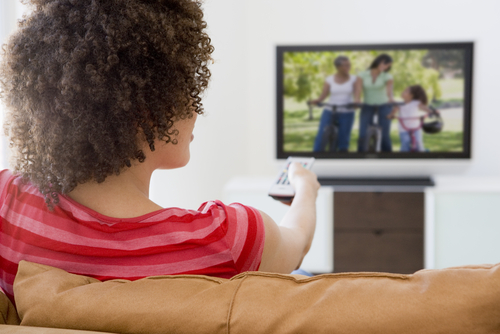 Wondering what's on TV with video description? Finding out just got much easier. Today, AFB launched Described TV Listings, a new, web-based search tool that helps people with vision loss quickly find described TV programming in their area. For those unfamiliar with video description, it's a verbal description of the action and visual elements of a TV show. It helps people who are blind or visually impaired more easily follow what's happening on the screen.
How AFB's Described TV Listings Work:
Visit AFB.org/TV
Select "Described TV Listings"
Enter your zip code, cable provider and a date and time… and voila!
Since July, there has been more video description on television. ABC, CBS, Fox, NBC, USA, the Disney Channel, TNT, Nickelodeon, and TBS are now required to provide approximately four hours of video described programming each week, thanks to the Twenty-First Century Communications and Video Accessibility Act. This was welcome news for the more than 20 million Americans with vision loss. However, finding the programming has been a challenge.
Huge thanks to the Rovi Corporation and Comcast for helping us create this much-needed tool. Now Americans with vision loss can more easily enjoy their favorite shows alongside their sighted peers.
To learn which programs are being described and when they will air in your area, and to learn more about how to access them on your television, visit afb.org/tv.
Woman watching TV photo courtesy of Shutterstock.