11/27/2019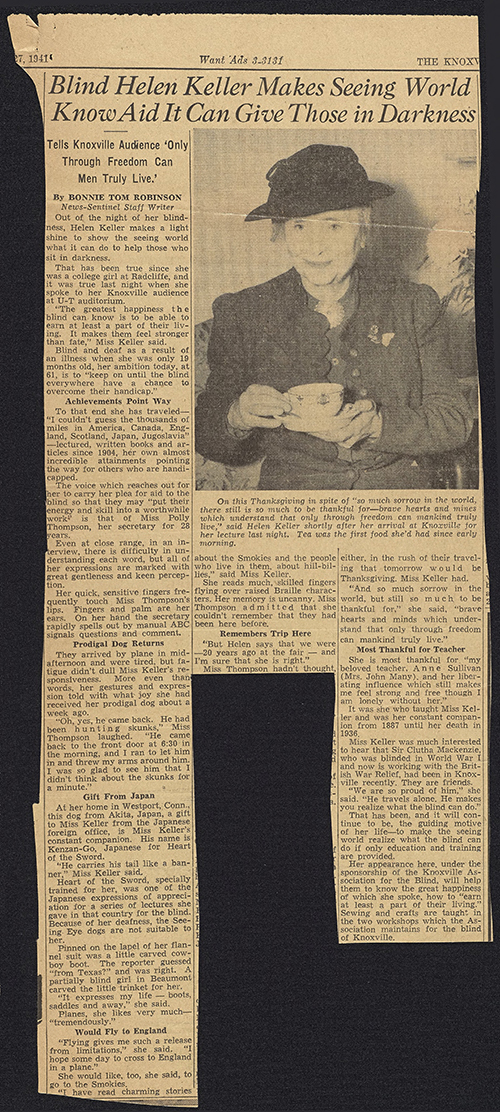 It was Thanksgiving 1941, and Helen Keller gave a lecture in Knoxville, Tennessee.
She used the occasion to speak about the importance of education and employment for people who are blind. She took the opportunity to deliver a Thanksgiving message, remarking that despite "so much sorrow in the world, there still is so much to be thankful for—brave hearts and minds which understand that only through freedom can mankind truly live."
Just ten days later, Pearl Harbor was attacked and the United States entered the Second World War, but Helen's work continued unabated. Between 1944 and 1946 she visited over 70 hospitals of the United States Armed Forces delivering hope and good cheer.
From all of us at AFB, Happy Thanksgiving!