12/18/2016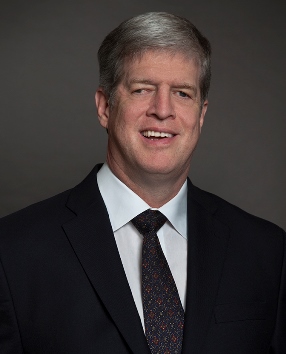 Kirk Adams is president and CEO of the American Foundation for the Blind.
"Expanding possibilities" is both our promise and our challenge.
The promise: "When we expand possibilities, we will improve people's lives."
The challenge: "Can we achieve the future we believe is possible?"
The American Foundation for the Blind has put forward a vision of possibilities for people with visual impairments and works to make that vision a reality. We champion the needs and dreams of millions of people with vision loss by challenging the limits of education, technology, and policy. And though we have a long way to go to achieve what is possible, we are already breaking down barriers. That's what I love about the AFB family—how we tangibly enhance lives, every day.
In the past year alone:
More than two million people found help, hope, information, and community through our websites.
We built on groundbreaking collaborations with innovative manufacturers to bring accessible devices to market and developed amazing apps for students, workers, and seniors.
We published an important new guide for professionals who work with seniors losing their vision.
Hundreds of supporters urged their members of Congress to sponsor the Cogswell-Macy Act, and dozens of legislators and organizations joined us in endorsing the most comprehensive special education legislation ever for students with sensory disabilities.
Looking Forward Together
We're proud of these triumphs—you should be, too—but we must protect the progress we've made.
As we look forward, we see a rapidly changing world that threatens to slow our pace and possibly even take our work backward.
We cannot let that happen.
AFB is working harder than ever to build on our progress, leading on issues such as employment, education, and access to new technology so that people with vision loss are welcomed as equals, leaders, and contributors at every level of their lives.
That's what people expect from AFB. They rely on us to enhance the past year's accomplishments—to bring people together, continue our progress, go even further, and help even more people.
That's why we're turning to you this holiday season, when we're most aware of our AFB family and how truly powerful our community and connections are.
Helen Keller said, "Alone we can do so little. Together we can do so much." And I believe that together we can continue our progress and improve the lives of millions who are blind or visually impaired.
Let's aim higher next year. Let's do more for one another. Let's do it together.
You can help right now by giving to AFB and supporting our crucial work. Share this message with your friends and neighbors, and encourage them to do the same.
Please consider making your gift a monthly donation. Monthly gifts help ensure a steady, reliable source of income that we need to continue our award-winning programs for men, women, and children who are blind or visually impaired.
Thank you for everything you do to help us expand possibilities for people with vision loss!