09/18/2012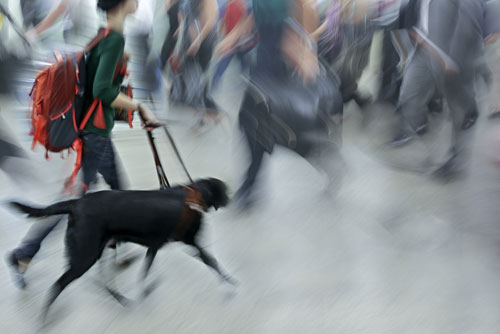 In light of this month's celebration of guide dogs, we've assembled some favorite past (and present) posts throughout AFB's blog network that highlight the importance of, and our love for, our canine helper-friends.
Dog Guide Etiquette, From One Who Knows (AFB)
Can a Guide Dog "Know" Its Owner Is Blind? (VisionAware)
Going to the Dogs Doesn't Mean a Life Without Computer Access (AccessWorld)
Is Your Child Ready for a Canine Buddy? (FamilyConnect)
And, of course, use our directory any time to find services related to dog guide training.
Person with dog guide photo courtesy of Shutterstock.