04/29/2020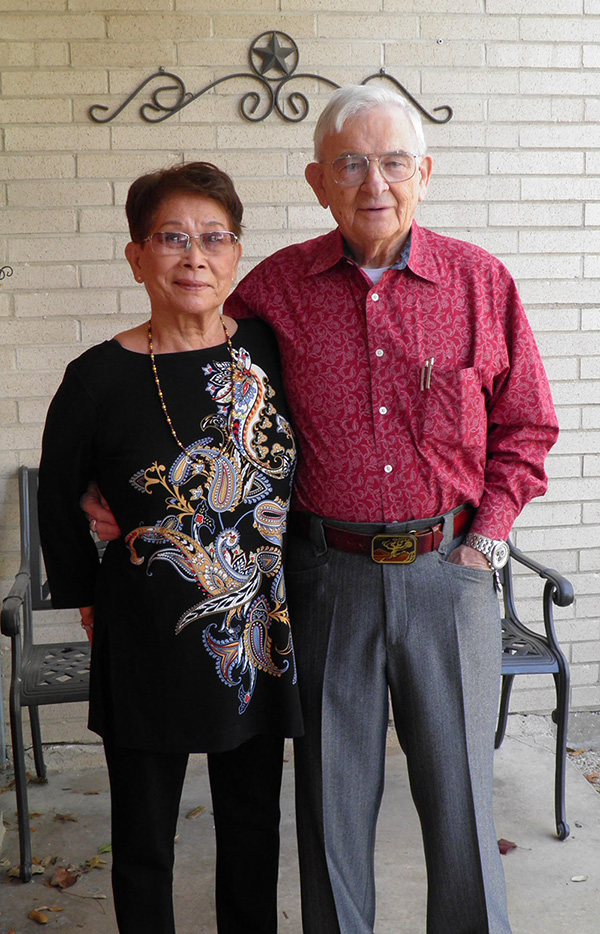 Between March 2010 and April 2020, Matt Kenney has brailled more than 48,600 pages for AFB. Because he does it strictly as a volunteer, it's truly a labor of love — not because he knows anyone personally who is blind or visually impaired. He just wants to help, he says. His efforts are valued by AFB not just during National Volunteer Appreciation Month in April, but every day of the year.
AFB isn't Kenney's first experience with brailling. It all began back in 1971, when he was on leave from the U.S. Air Force, where he served from 1956 through 1977, retiring with the rank of Captain. He was visiting his home in Massachusetts and joined his mother and sister for a class they were taking to learn braille transcription. Kenney was instantly fascinated.
"I was involved in some volunteer activities at the base where I was stationed, and I saw the potential of doing volunteer work at home if I could do this," he says.
At first, the teacher wouldn't let Kenney take the class by correspondence, but he was persistent, asking if he could take some texts to study at home. She relented, working with him over the next six months. Although a degree isn't required to volunteer as a brailler, Kenney graduated from The Braille University of Temple Emanuel Sisterhood in Worcester, Massachusetts, with a diploma in braille writing in May 1972.
He went on to braille for the Mohawk Valley Transcribers organization of The Central Association for the Blind in Utica, New York, and while there, completed his manuscript to be certified as a Volunteer Braille Transcriber by the Library of Congress in 1974.
The following year, he was transferred to Tyndall Air Force Base in Panama City, Florida, where he brailled for a fourth-grade teacher who was blind and teaching sighted children at his children's school. Kenney also brailled for several students.
After retiring from the Air Force in 1977 he started a new career in Fort Worth, Texas, where he lives today. He worked as a loss prevention engineer — putting his Bachelor of Science degree in Electrical Engineering to good use — until he retired in 1998.
That's when Kenney started brailling for Bridge Christian Education for the Blind (BCEB) through 2009, when the organization shut down. He brailled 16,350 pages for BCEB and others until he started working with AFB in 2010.
"I searched on the Internet for local brailling needs, and that's when I got associated with AFB in Dallas," he says. "They would send me material and I would braille it and send it back to them.
Although AFB established Envision Dallas Lighthouse for the Blind as the new home for the AFB Center on Vision Loss in Dallas in 2019, Kenney continues to work with AFB staff around the country. They send him pages to braille and he mails them back.
"I've done everything from menus to books to templates to brochures," he says. "I do whatever the people want me to. Anything I can do to help."
There was a time when Kenney didn't track his brailling, but he has brailled a total of 65,000 pages from 1998 to the present — and it's something he looks forward to doing every day. The 82-year-old wakes up at 3:30 a.m., starts his day with about 30 minutes of calisthenics, then brailles for an hour. After spending an hour on the treadmill, he wakes up his wife of 60 years, Kay, and they have coffee to begin their day together.
He prefers to use a Perkins brailler rather than an electronic keyboard because it's another form of physical activity. In fact, he says that within about one year, his daily brailling eliminated the arthritis pain in his fingers.
Although Kenney has been offered payment for his brailling services over the years, he's always refused. "I want to help people, not profit off them," he says. A voracious reader who does not enjoy listening to audiobooks, Kenney understands the importance of sharing the pleasure of reading.
"Reading is important in my life and it's certainly important for people who are blind," he says. "So I get satisfaction by helping other people who enjoy the same things I do."