07/14/2021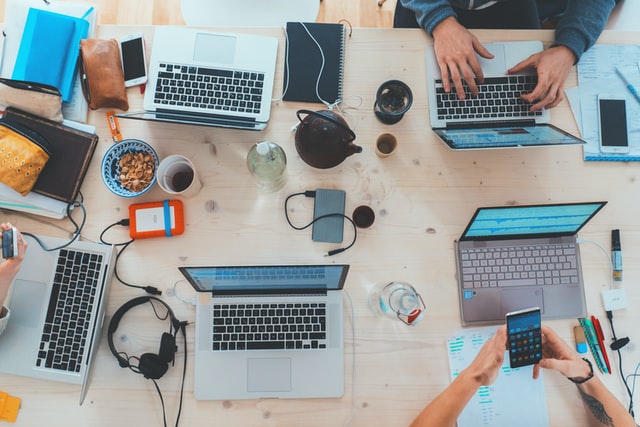 It is a packed and productive week for the American Foundation for the Blind. We are pleased to announce the launch of the new research study, The Journey Forward: Impact of COVID-19 on Blind, Low Vision, and Deafblind U.S. Adults. We also have several AFB staff experts sitting on interesting and informative panel discussions, and we are now accepting applications for the next cohort of the Blind Leaders Development Program – for both fellows and mentors, to name just a few of the many goings-on. With that in mind, what follows is a brief roundup.
The Journey Forward. Although COVID-19 restrictions have eased and many are beginning to venture out to shop, socialize, and work, we know that the COVID-19 pandemic has had a profound impact on all our lives. AFB is conducting the Journey Forward study from July 13 through August 9, 2021. It's important that we understand the short- and long-term effects of the pandemic on those with vision loss so we can address both COVID-created and systemic issues affecting the lives of those who are blind or have low vision. If you are in the United States and are an adult who is blind, has low vision, or is deafblind, please take the survey to make your voice heard, and please share with others. Take the survey.
Barriers to Care in the Covid Era. On July 14-15, Prevent Blindness is hosting its 10th annual Focus on Eye Health National Summit as a virtual interactive event. The event is free and includes moderated discussions on key topics, chats with presenters, an exhibit hall with live exhibitor chat and video conversation, and more. Among these is the moderated discussion "Barriers to Care in the Covid Era," at 12:25 p.m. ET on July 15. The panel includes Director of Research Dr. L. Penny Rosenblum as a featured speaker.
Removing Barriers to Accessibility on Federal Government Websites. Speaking of featured speakers, Chief Public Policy and Research Officer Stephanie Enyart will be featured on the "Removing Barriers to Accessibility on Federal Government Websites" live webinar from the Information Technology & Innovation Foundation (ITIF). The panel airs at 1 p.m. ET on July 15. From the event description: Many organizations fail to prioritize or even consider accessibility when designing their websites, which creates unnecessary obstacles for the over 40 million Americans who have a disability. Though legislation requires federal government websites to follow accessibility standards, many are not, making it more difficult for individuals to access government services. Please join ITIF for an expert panel discussion on federal government web accessibility and policy proposals for agencies to improve their compliance.
A new Inform & Connect episode drops this week! On July 15, meet Brian and Kerry Kijewski. Brian and Kerry are both blind – they were both born with Senior-Løken syndrome, a rare syndrome that affects the kidneys and eyes, and they have both had kidney transplants. Both Brian and Kerry have gotten more involved in advocacy and activism over the last several years, and discovered the Canadian Federation of the Blind (CFB), where they found support and camaraderie, learning the ropes of advocating for themselves and others. Listen to the episode.
Sign up and sign on to AFB's Petition for better transportation access. AFB has created a petition calling on Congress to pass the Disability Access to Transportation Act (DATA). Add your name to our petition and be part of AFB's future outreach. Visit our Take Action! Page to learn more about the DATA legislation.