02/02/2015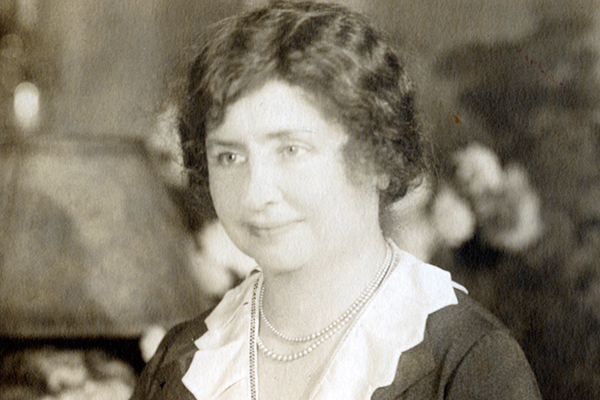 "What we once enjoyed and deeply loved we can never lose, for all that we love deeply becomes a part of us."
-Helen Keller
With Valentine's Day right around the corner, there's still time to share the love with beautiful Helen Keller-themed jewelry that helps support the American Foundation for the Blind and its programs. You can choose from a sterling silver ribbon-heart necklace inscribed with Helen Keller's quote "The best and most beautiful things in the world cannot be seen or even touched, they must be felt with the heart" or a striking silver cuff bracelet with the same quote. Both pieces are designed by Laurel Elliott of dvb new york.
Or how about an accessible, low-vision-friendly Helen Keller eCard? Our Helen Keller eCards are high contrast and large print, featuring beautiful archival photos with quotes from Helen. These electronic cards are accessible for people who are blind or have low vision, and allow you to type in your own personalized message. (They are also free to send, and help raise awareness about the important work of the American Foundation for the Blind.) We are pleased to offer a new eCard for Valentine's Day featuring the Helen Keller quote, "What we once enjoyed and deeply loved we can never lose, for all that we love deeply becomes a part of us."
Visit our website for adults who are new to vision loss, VisionAware™, to explore gift ideas for adults who are blind or have low vision. And if you're the parent of a child who is blind or visually impaired, be sure to visit our partner site, FamilyConnect®, for gift and craft ideas for children with visual impairments.
Kids can also send a special Valentine's Day message to their friends or family members in simulated braille. These "secret messages" are a wonderful way for children with visual impairments as well as their sighted peers to learn about the braille code. Simply visit our Braille Bug Secret Message page, type in a short message followed by the recipient's email address (younger children should ask their parents for help and permission), add your name, and send away!