01/02/2020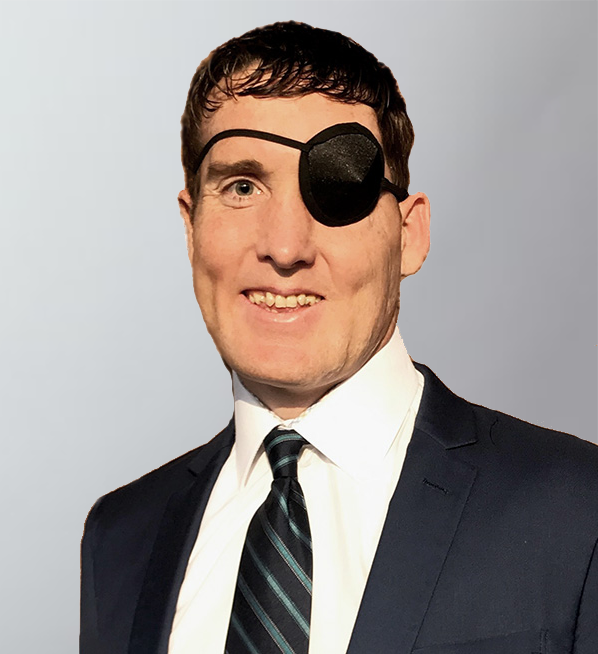 You probably already know that developing, building, and supporting an inclusive organization begins with leader-driven awareness, and requires perpetual action and adaptability as market demands change. Let's address an unsung hero of successful disability employment programs: procurement.
Procurement is an essential component of business operations. Some of the "minor" elements procurement is involved in and can influence include:
Profit: purchasing services/goods at the best price
Operational effectiveness: purchasing the equipment, software, and tools needed to perform necessary job functions well
Corporate strategy: supporting (or undermining) an organization's commitment to employing people with disabilities, including professionals with sight loss
There are other important aspects of procurement that shouldn't be overlooked, such as managing the process for all these services, all these contractors, all these tools, for every single thing in the company!
So the procurement plate is rather full. But actively developing accessibility-mindedness in procurement is key, because this directly impairs or optimizes an organization's ability to fulfill disability and diversity employment goals.
Perhaps unsurprisingly, my recommendation is to begin with questions. Why is discovery so important?
Procurement Discovery
When people handling procurement don't know what questions to ask, they are dangerous.
When you not only know what to ask, but why you're asking, and subsequently ask the right follow-up questions, you will become dangerously effective. You can better qualify a third-party vendor or software company, and know if this is the right strategic partner for your organization.
Armed with these strategic questions, you will know earlier in the procurement process whether any vendor will support or impair the achievement of your organization's digital, accessibility, and employment goals. The time will come for more comprehensive validation of the answers—that's effective third-party vendor management—but for now, let's delve into those questions.
What are the right questions? It depends on the type of service, partner, or contractor being procured. This article will stick to disability employment programs and digital accessibility, AFB Consulting's area of expertise. If my organization were looking for a new human resource information system (HRIS), customer relationship management (CRM), or cloud-based technology for our meetings and communications, I would ask the salesperson the following types of questions, depending on the situation.
Can you tell me about your accessibility policy?
How long has your company been actively working towards ensuring digital accessibility?
What types of accessibility testing have you done?
What accessibility standards do you focus on or have achieved?
Have you worked with a third party to audit and/or validate the accessibility and usability of your product for people with disabilities?
Did you receive a VPAT (Voluntary Product Accessibility Template) as a result of that audit?
Do you have an internal accessibility department? If so, who oversees this department?
The questions and discovery will continue from here. I may not ask each of these questions in a row as they somewhat build off each other; An early "No" may make one or more following questions unnecessary. For example, if the third-party vendor I am interviewing has not performed any manual accessibility testing or is not working with a third-party vendor to validate their accessibility conformance, then I will not ask if they received a VPAT because I already know that answer is no.
Why Are Accessibility Questions in Procurement Important?
These questions are important because you can quickly learn how truly committed to accessibility a vendor is by their sales process. You can understand if their accessibility goals and commitments are in alignment with yours. Plus, if they give it to you straight regarding your accessibility questions, you can have stronger confidence they are being honest about other aspects of their product or service.
Here are some of those "giving it to you straight" characteristics:
They know the standards, and can tell you how they test against 508, WCAG 2.1, or whatever standard is most relevant to your needs
They know the difference between accessibility and usability
They have people with disabilities on staff doing the testing
They know the various assistive technologies people use and relevant terminology
If they don't have their own internal accessibility testing team, they are working with their own qualified third-party vendor
They can speak to the accessibility conformance efforts, quality assurance, and best practices being implemented
And they or their vendor takes a comprehensive approach of automated testing, manual accessibility checks, and inclusive usability testing
How can you incorporate these new protocols and questions for your procurement team?
1. Get the Right Training
Consider getting your procurement team or authorizing director educated and certified in accessibility core competencies. The International Association of Accessibility Professionals is currently the only international certifying body for accessibility professionals.
2. Change Your Vendor Requirements
Communicating your organizational change and commitment to accessibility speaks volumes. So, turn it up! Let your vendors know ahead of schedule that the requirements are changing and only vendors meeting accessibility standards will be considered going forward. Begin including in requests for proposal (RFPs), vendor contracts, and master service agreements (MSAs) their obligation and liability to achieve specific accessibility standards, like Section 508 of the ADA or WCAG 2.1 AA guidelines.
When organizations mandate accessibility conformance and hold vendors legally responsible for the same, organizations can truly become ready to hire and support talented employees with disabilities. Considering the enormous amount of effort, time, and resources that goes into the procurement process, ensuring accessibility and inclusion is baked in makes good business sense.
3. Hire a Trusted Partner Experienced in Third-party Vendor Accessibility Management
If you absolutely want to be sure your vendors are accessible to people with disabilities, or you're just not ready to drive the accessibility procurement train yet, hire a trusted third party who can guide you through the process of vendor accessibility management. This will typically be a larger consulting agency with at least 10 years' experience in the disability and accessibility consulting vertical.
AFB provides a suite of accessibility services for our clients, including third-party vendor management.
Wrapping Up
The approaches outlined in this article are crucial to your organization's disability readiness, creating an accessible work environment, and maximizing the outcome of your disability employment programs.
How would you do your job and remain competitive if you couldn't access the tools you use every day? That is the question people with disabilities who are reliant on assistive technology face every day when they go into work. If you purchase a piece of software that is inaccessible, or unusable with assistive tech, then you've just made it impossible to hire an AT user for the job, essentially blocking off a talented, problem-solving member of your workforce. These are some of the additional reasons why an educated, strategic procurement team is such a powerful component of your strategic, comprehensive approach to accessibility and your disability employment goals.
Share these questions with your procurement team today so they can put them into action immediately. If you need additional support, AFB would be happy to discover if our consulting services are a good fit for your needs.