09/11/2012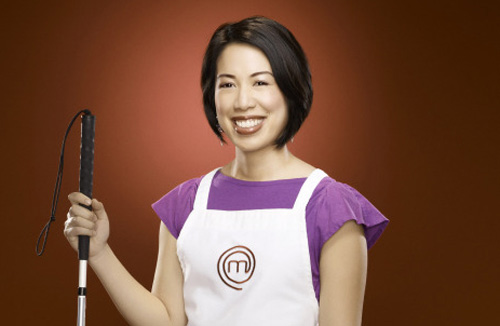 It's been no secret that here at AFB, we're all pretty big fans of Christine Ha, the visually impaired contestant (and now, champion) of FOX's MasterChef, which concluded last night.
As winner, Christine takes home some pretty sweet prizes—$250,000 and a cookbook deal—perfect for a person who describes herself as both a cook and a writer!
Join us in congratulating Christine on this wild achievement, and if you haven't been keeping up with MasterChef or Christine's progress, here are two posts from earlier in MasterChef's season, as well as our interview with her. (And don't forget to read theblindcook.com, Christine's blog!)
Way to go, Christine!
Christine Ha: MasterChef Contestant, Writer, and Cook
Christine Ha Cooking Her Way to Being Next MasterChef