05/14/2017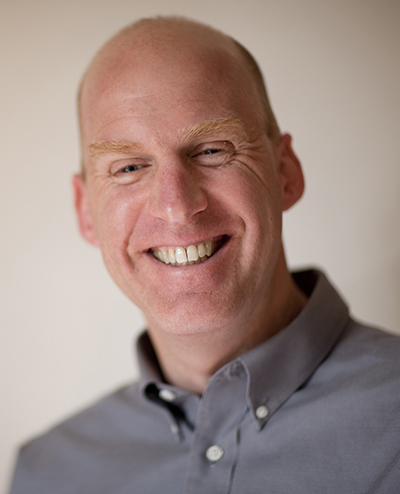 On June 15, the American Foundation for the Blind will be honoring architect Chris Downey with a Helen Keller Achievement Award for his exemplary leadership in accessible design, and dedication to creating enriching and helpful environments for people who are blind or visually impaired. Downey lost his sight in 2008, and has since gone on to found his own consulting firm, Architecture for the Blind. He specializes in designing workplaces, museum environments, and vision rehabilitation centers. We asked him a few questions about his recent projects.
Helen Keller was a creative thinker when it came to her own home and work spaces. What do you think she would most appreciate about your recent work?
Chris Downey: It's intriguing if not daunting to consider what Helen Keller would most appreciate about my recent work. As a consumer and participant in popular culture, I would like to think that she would appreciate my efforts to design public spaces and architecture in ways that are inclusive of and equitable to all so that we may each participate equally. More so than mere functional accessibility, in the recent project for the Lighthouse for the Blind and Visually Impaired in San Francisco, this idea and commitment went further to share the sense of delight within the design and architecture in ways that could be accessible whether or not it could be seen or heard.
In this manner, care was directed toward not only functional acoustics but also toward strategic acoustics that could improve accessibility for the blind and those with hearing loss, but also to contribute to the sense of joy, excitement, energy, and appropriateness for the wide range of activities and services offered.
In another design element, the handrails were designed to be visually beautiful but more importantly to offer a surprising grip that fits comfortably within the clasp of your hand—as if to be a welcoming handshake from the building that extends the grace and delight of the organization in ways not limited to sight.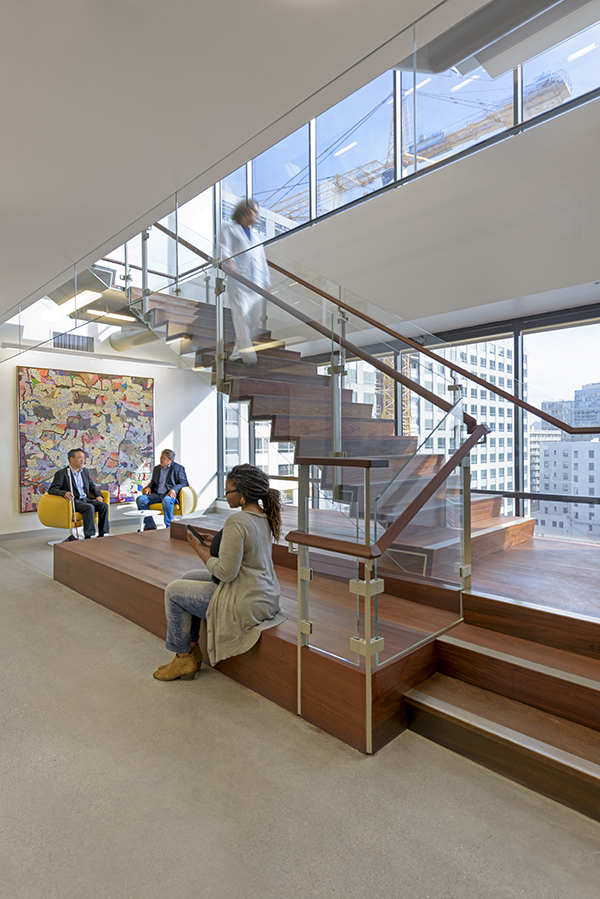 **** Photo by Jasper Sanidad, courtesy of Mark Cavagnero Architects Associates.
Even the juxtaposition of the teaching kitchen near the reception area was thought to offer the aromas of cooking, perhaps fresh-baked bread or cookies, to waft over and greet visitors or the student when coming for their first lesson. I like to think that Helen Keller would be thrilled by this idea of design for the blind, by the blind, that targets a sense of beauty in architecture that respects the sense of yearning for delight and excitement that belongs to all of us and should be open to perception regardless of how it is experienced.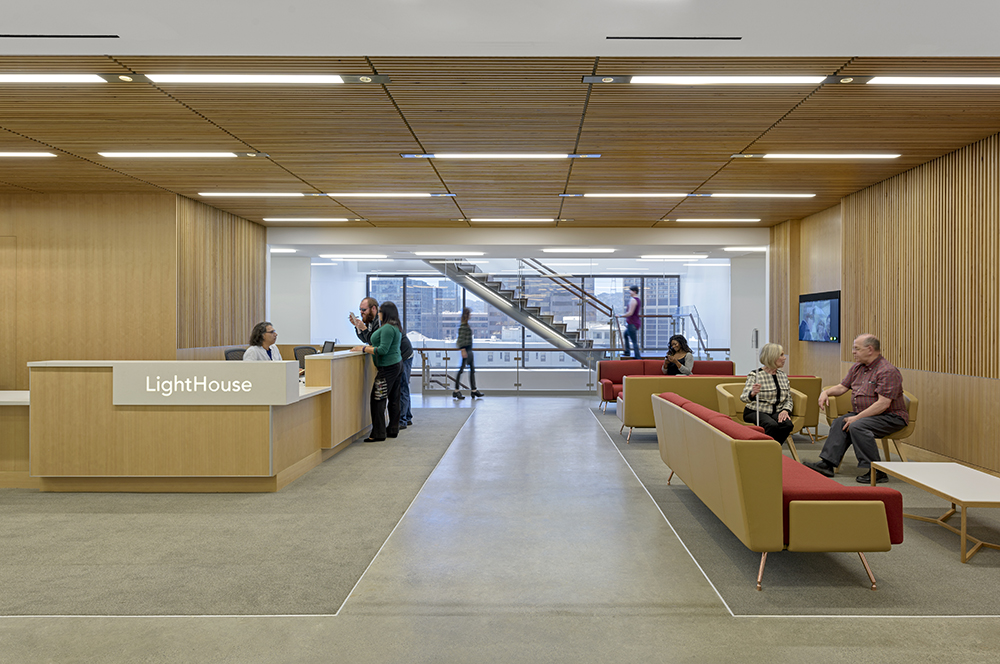 **** Photo by Jasper Sanidad, courtesy of Mark Cavagnero Architects Associates.
AFB's annual Helen Keller Achievement Awards celebrate the accomplishments of people and organizations who are working to create a world with no limits for people who are blind or visually impaired. How does that philosophy of "no limits" inspire your work?
The project that pops into mind when thinking of "no limits" is my current work with the internationally renowned architects, Grimshaw Architects of the UK and New York for the design of the Sustainability Pavilion for EXPO 2020 in Dubai. This new structure is to be a major thematic focus of the Expo that is to be open to the world and a catalyst for positive social and ecological change in the area. The pavilion is to be "Net-Zero", energy neutral, as a major cultural center in the desert blending vernacular architectural techniques and cutting-edge ecological systems, while instilling a sense of shared stewardship of the earth and its vitality.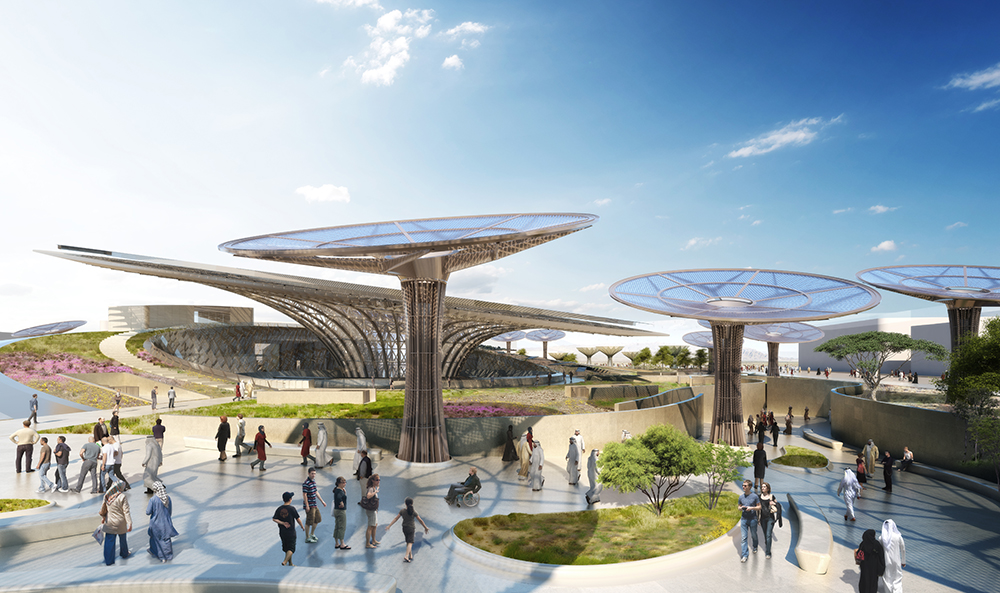 Artist's rendering courtesy of Grimshaw Architects.
My role within this endeavor is to work with the architects, designers, and engineers to incorporate the principles of Universal or Inclusive Design in ways that open the experience of the building and its message to all. It's the most awe-inspiring opportunity—and responsibility—that I have ever had, sighted or not. It humbles me to realize that there is no limit to the potential as an architect without sight and no limit to how we can imagine including all of us, in all our many different forms and cultures, toward a future that is inclusive, dynamic, and exciting for everyone.
I hope Helen Keller would be thrilled to know that a blind architect could be invited to participate in such a remarkable project and cultural event as the Sustainability Pavilion for Expo 2020 Dubai.
Many thanks to Chris for sharing these beautiful photos of his work with us. Learn how you can participate in the 2017 Helen Keller Achievement Awards honoring his work, along with the accomplishments of the Google and Netflix teams. Proceeds from this gala and silent auction will enable AFB to continue to provide vital programs and services that remove barriers, create opportunities, and expand possibilities for people with vision loss.